Where the world gathers for
plating, anodizing, & finishing Q&As since 1989
-----
Heat resistant aluminium paint
October 16, 2010
Just wanted to know whether a Heat resistant aluminium paint confirming to IS 13183 GrI would rub off onto our clothes and whether it is chemically resistant too.

We have followed all the instructions in the manual before painting ie;
1) stoving to 250 °C after each coat up to 2 hrs,
2) applying the paint without mixing any thinner and without application of any primer prior to painting.

Points noted after painting:
Paint rubs off onto your clothes,
This paint would come off on application of thinner and also nothing is mentioned about its chemical reactivity in the MSDS (material safety data sheet)

Could any one please help......
Suhas Menon
Engineer - Mumbai, Maharashtra, India
---
October 19, 2010
I think from the information you have provided, although I am not familiar with what requirements are needed to meet IS 13183 GrI, I offer the following:
Your description seems to indicate that the formulator of the material chose the "high aluminium content" route to produce the high temperature (HT) resisting aluminium. This is opposed to an aluminium/silicone type which would not show any of the -- what you call "defects".
The high aluminium type works in a different way to meet the high temperatures anticipated. The material contains only sufficient binder and solvent to allow ease of application by brush or spray application. Some versions depend on an initial heat source, others will only require air-drying. However, both types depend upon the fact that the coated item will eventually be subjected to very high temp whilst in service. Therefore, the first time it is subjected to HT the small amount of binder burns off leaving behind the aluminium which is then sintered onto the substrate and becomes a continuous film of almost pure aluminium. Prior to this stage, due to the low binder content, the aluminium will rub off onto your clothes and also be susceptible to solvent attack. Once in service the coating should be capable of being satisfactory to HT --- Note: Aluminium Melting Point: 660.37 職 or 933.52 K or 1220.666 聏.
Aluminium does not resist chemical attack.
Any other ideas?
Terry Hickling
Birmingham, United Kingdom
---
October 28, 2010
check your temperature setting and oven calibration.
Good luck .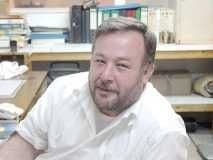 Khair Shishani
aircraft maintenance - Al Ain, UAE