Where the world gathers for
plating, anodizing, & finishing Q&As since 1989
-----
Gold Plating Cyanide Bath
October 15, 2010
I am the Wafer Fabrication Manager of a Microwave Device company.
I have been using a gold plating bath, Auroval UP24 for 15 years and now find that I cannot buy Conductivity Salts to raise the Specific Gravity or a usable salt or acid to adjust the pH. Any suggestions would be welcomed.
Charles Beck
Manager of Wafer Fab - Londonderry, New Hampshire, United States
---
October 15, 2010
Hi, Charles. Apologies, but what is clear and obvious to you may not be understandable to us. Do you mean this Auroval company has gone out of business, or do you mean they obsoleted this product line, or do you mean they only sell make-up solutions not maintenance solutions anymore, or that the federal government won't let you buy cyanide solutions, or your management won't let you? Sorry, I just have no clear idea what you are asking yet and what kind of a solution you are seeking. Thanks.

Regards,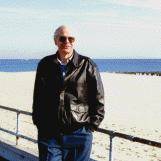 Ted Mooney
, P.E.
Striving to live Aloha
finishing.com - Pine Beach, New Jersey
---
October 18, 2010
Dear Chuck,

UP24 is an old gold bath that was originally sold by Lea Ronal. Lea Ronal was acquired by Rohm and Haas and I think their latest suitor was Dow chemical.

The conductivity salt was a phosphate buffer. So just mix phosphoric acid with a potassium hydroxide solution so that the pH is approx. 6 and then add this to your bath.

Be careful when mixing this up because a considerable amount of heat is released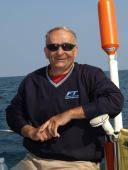 Pat Mentone
St Paul, Minnesota
---
October 21, 2010
Pat's suggestion would probably work but would you wish to risk wafer production on a home brew?
I suggest that you speak to your process provider. Most will exchange your old solution for a modern equivalent on a gram for gram basis in the expectation of your future trade.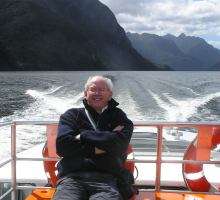 Geoff Smith
Hampshire, England
---
October 26, 2010
Hi Charles,

Pat's statement on Supplier is correct. However, proprietary chemical supplier used to formulate plating chemicals with lots of R&D works & beta site testing before commercial launch a product. Therefore, any conductivity/acid salt used not to be a single component but a mixture of ingredients in optimum ratio to achieve the best plating performance (e.g. cathode efficiency, thickness distribution, etc). It's not recommend to simply mix any acid with alkaline to adjust SG (as gold bath is expensive, any wrong addition may results a new makeup which even costs more).

Suggest to contact the Supplier directly for consultation.

Regards,
David

David Shiu
- Singapore
---
October 28, 2010
This gold bath formulation has been around since the late 1960s. I believe it was originally developed by Western Electric for use in their electronic switching circuits. All of the major suppliers of gold plating processes have sold this process, with the only difference being the grain refining additive. I am not giving away any patented or trade secret info by describing the conducting salt. I always respect trade secret and patented info.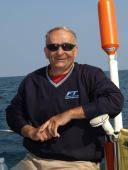 Pat Mentone
St Paul, Minnesota
---
October 29, 2010
Thanks for the inputs but Dow Corning who is the latest to acquire the Auroval UP24 line has discontinued it. While it is advisable to go to a new plating solution , we have been using this bath for 20 years on our products and are locked in to our processes. I have adjusted the pH using Phosphoric Acid and Potassium Hydroxide but have not found a way to increase the Specific Gravity with conductivity salt although the Cyanide Gold formulation we buy to replenish the Gold content is purported to have conductivity salts in it
Charles Beck
Discrete Microwave Components - Londonderry, New Hampshire
---
October 29, 2010
No guarantee, but you may find that the conducting salts for the Pur-A-Gold 125 bath are exactly the same as the conducting salts for your bath. The baths sound the same to me: pH of 6, pure gold deposit, phosphate buffer. The last I heard, this bath is still sold by Enthone OMI. If so, you might also be able to use their conducting salts and/or replenisher, and, maybe, even switch to their bath.

Replenishers usually have very little conducting salts in them - only enough to help compensate for drag-out, etc.
Chris Owen
- Nevada, Missouri, USA