Where the world gathers for
plating, anodizing, & finishing Q&As since 1989
-----
Troubleshooting tin plating baths
October 8, 2010
Hello friends,
Here I have some problem of tin plating and their solution .if this can help you please revert me.

Problems in Tin Plating;

Problems and troubleshooti
Q--Question
A--Answers

Burning at high current densities
Q1. Low metals concentration
Q2. Too high current density
Ans1. Adjust metals concentrations
Ans2. Adjust current density

Treeing at high current densities
Q1. Low additive concentration
Q2. Low acid concentration
A1. Ad additive
A2. Ad acid

Roughness
Q1. Foreign particles in bath
Q2. Stannic tin
Q3. Sulfate/chloride contaminations
A1. Filter
A2. Filter
A3. Increase rinsing and filter the bath

Poor throwing power
Q1. Low acid concentration
Q2. Metallic contaminations
A1. Ad acid
A2. Dummy bath at 1-2 A/ft (0.1-0.2 A/dm)

Poor solderability
Q1. Organic contaminations
Q2. Metallic contaminations
A1. Carbon treat
A2. Dummy bath at 1-2 A/ft (0.1-0.2 A/dm)

Poor adhesion
1Poor substrate cleaning
2Improve cleaning

Brittle deposit
Q1. Organic contaminations
Q2. Metallic contaminations
A1. Carbon treat
A2. Dummy bath at 1-2 A/ft (0.1-0.2 A/dm)

Dark deposit
Q1. Organic contaminations
Q2. Low additive
Q3. Low temperature
A1. Carbon treat
A2. Ad additive
A3. Increase temperature
Mukesh Vyas
- Haridwar, Uttarakhand, India
---
November 24, 2010
Dear Mr Mukesh Vyas,

You have answered most of your questions yourself and its a pretty good job ! You may want to add on the post plating rinses and neutralization steps; its the residual Tin Plating brightener on the surface that is the cause of most solder-ability and post plating discoloration problems.

I will look forward to seeing your complete revised trouble shooting chart with these included soon !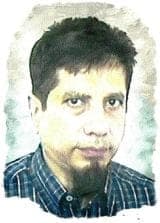 Khozem Vahaanwala
Saify Ind

Bengaluru, Karnataka, India