Where the world gathers for
plating, anodizing, & finishing Q&As since 1989
-----
Carbon treatment for gold plating
October 11, 2010
Dear all experts,

I have a Enthone 8400 gold plating bath (about 600 L) which have a weekly routine carbon treatment procedures to clear the organic impurities. However, metal gold content drops about 10% after carbon treatment (four 10" carbon filters for 6 hours). I wonder the filters trap both organic impurities and gold metal as well. If I would like to reduce the loss, what direction we should do? Change the weekly schedule to 2 weeks? Or shorten the filtration duration? And, how can we reclaim the gold metal?

Thanks!
Sam Chan
plating shop employee - Zhuhai, China
---
October 13, 2010
Hi Sam,

Gold will be absorbed to certain extent during carbon treatment (esp when gold is in form of KAu(CN)2). Once per week carbon treatment sounds too frequent. The best way to justify a proper carbon treatment frequency is to adopt a combination of TOC (total organic carbon) and hull cell checking. TOC limit can be revealed whenever hull cell performance start to deteriorate upon reach certain TOC value. From there we know whenever TOC almost reach that value then it's time to do carbon treatment again.

The whole carbon filter cartridge should send to recycle shop for gold recovery if you don't have professional knowledge or facility to do it yourself.

Regards,
David

David Shiu
- Singapore
---
October 13, 2010
SAM,
There is some thing wrong some where! Did you try to find out from where these organic impurities are coming from, which needs weekly carbon treatment!
Please not that activated carbon will ADSORB (Not absorb) organic impurities for some time say for a little over 30 minutes and if the carbon is not removed from the bath, it will throw the impurities back into the plating bath after this time! So it is always recommended to finish carbon treatment in less than a hour.This will also allow you to save gold which has been taken away by carbon.
I do not think of any possibility of organic contamination which compels you to do carbon treatment.
Regards.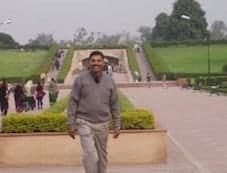 T.K. Mohan
plating process supplier - Mumbai, India