Where the world gathers for
plating, anodizing, & finishing Q&As since 1989
-----
Does st37 corrode?
October 5, 2010
we are handling a drying process in which vegetables and fruits are dried in a rotating drum .Hot air passing through to do the job.The material of the drum is said to be ST37 and I know vegetables are to- some degree- acidic. Can anybody tell me if the material selected for the drum is correct?
many thanks
Hossein Noroozian
contractor - Tehran, Iran
---
October 8, 2010
Dear Hossein,

Strictly theoretical, I would say no, but as said it's a theoretical answer and maybe your material isn't that bad. Steel 37 is the cheapest form of steel, with 0,37% of carbon and will both rust and slowly dissolve in acid environment.
On the other hand, iron is in relative low amounts harmless in food (even beneficial to a certain extent)and from costing point of view, the material is the best bet you can have.
The alternatives like e.g. Stainless Steel probably dissolve to some extent as well and will introduce much nastier contaminants.
Zinc coated steel is no alternative as the zinc will dissolve at high rate.

So I think, what you use is the best alternative, but I'm very interested to hear more opinions and maybe you should do a benchmark with other food processing companies as well.

Best regards,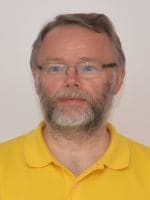 Harry van der Zanden
- Budapest, Hungary
---
October 11, 2010
Food Grade polyethylene is a good alternative to stainless steel or other materials in any food processing application, but it is important to use a plastic fabricator who is certified in food grade plastic welding.

Jon Barrows
, MSF, EHSSC
GOAD Company

Independence, Missouri
---
October 21, 2010
I think you'd be hard pressed to find a food with enough natural acidity to dissolve stainless steel. Stainless is routinely used as food contact surfaces in manufacturing plants. Polyethylene or polypropylene are no doubt fine too.

Although, I don't know that you'd even have any issue with the 37. Since it's a hot air blow dryer, no matter how much moisture or acid the fruits and vegetables put out, it won't be lasting very long on the steel.

Ray Kremer
Stellar Solutions, Inc.

McHenry, Illinois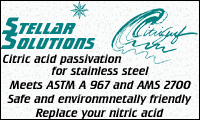 ---
October 23, 2010
Thanks to all who answered to my question.
Dear Ray , what you say is a good news for me, but to get your confirmation I'd like to tell you more about our drier. It is 9 meter long , have a diameter of 127 cm and is 10 mm thick.The quality of welding on the drum is not good .The air is entering the drum at 230 centigrade and exiting it at about 50 °C .The flow of air is 13500 m3/hr .We are thinking about some kind of coating on the inside of the drum on which the chopped vegetables and fruits contact the surface. Rate of veg. and fruits 5 tons per hour. Do you still think that we do not need to worry about corrosion ?If you agree with coating , what do you recommend?
Thank you
Noroozian
Hossein Noroozian
- Tehran, Iran