Where the world gathers for
plating, anodizing, & finishing Q&As since 1989
-----
Should abrasive chrome finished be ground?
October 3, 2010
A flat surface, acting as a cylinder wall if you wish, is chrome plated for abrasion resistance against a nickel plated bar.
The question is to A) add say 0.001 to .002 inch of chrome and use as is, or B) to apply a thicker chrome coat and then grind it down to obtain a "Smooth Finish.

The opposing view are A) is smoother causing less wear, while other people believe grinding after chroming provides a less abrasive surface. Any comments are appreciated.

My personal view is that grinding after chroming will roughen the chromed surface.


Rolf Pfeiffer
New development - Toronto, Ontario, Canada
---
First of two simultaneous responses -- October 7, 2010
Why not chrome both surfaces with a generous layer of three or more thousands?
G. Marrufo-Mexico
Guillermo Marrufo
Monterrey, NL, Mexico
---
Second of two simultaneous responses -- October 8, 2010
Hello,

You have the choice between the two ways to use chrome plating :
- decorative chrome plating, usually 0.2 micro m thickness, over bright nickel plating. In this case, surface quality is given by the raw material surface quality essentially. Due to the thickness of chrome plating, normally chrome plating is not mechanically modified after plating.
The chrome thickness prevent the tarnishing of nickel plating and give more hardness against scratches.
- hard chrome plating, technical plating is applied over technical nickel (generally low stress matt nickel) and it is generally mechanically rectified to respect a given thickness (100 micro m for example). In my country, we use a lot of hard chrome to add thickness to used aircraft mechanical part. So, finally you have a matte finish very strong.
Nicolas DUTHIL
- Bordeaux, France
---
November 11, 2010
Consider please the following
1-Hydrogen embrittlement, the more thickness the higher embrittlement.
2-Tensile stresses, more thickness more tensile stresses and less resistance to fatigue stresses.
3-Machining will cost you time and money.
Good luck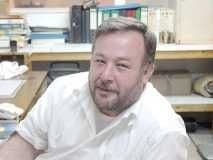 Khair Shishani
aircraft maintenance - Al Ain, UAE
---
November 11, 2010
I think that this will be a function of your tolerances that you can live with. Couple that with the quality of the plater and their ability to hold tight uniformity tolerances and still have superior repeatability.

Surface roughness of a ground part is totally determined by the grinder operator and the choice of grinding wheels.

If the plate is not on really hard parent material, a post plate bake will take care of the embrittlement issue.

Chrome is normally fairly highly tensile in internal stress and it is true that it gets worse with thicker plating. A reasonable thickness, say 0.004 should have no problem with internal stress on an ID.

The better your plater is, the less grinding there is to do, but even good platers have a poor day once in a while. My thought is that a few recycles costs a huge amount more than grinding an extra thou or two will cost.
James Watts
- Navarre, Florida