Where the world gathers for
plating, anodizing, & finishing Q&As since 1989
-----
Molybdenum Plating
September 30, 2010
Hello, I want to start Plating of Molybdenum. I tried to find in books about this plating, I talked to Enthone, Grauer & Weil and many chemical companies but I got disappointed. Basically, I want to know procedure and chemical needed for this plating, in short, I want to know everything. So, please help me on this plating.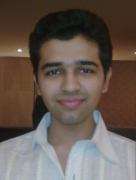 Hardik Shah
- Mumbai, India
---
September 2010
Hi, Hardik.

Unfortunately, as often happens when we discuss the plating of exotic materials, we don't know whether you want to hard chrome plate molybdenum or whether you wish to plate molybdenum onto something :-(

Please clarify. Thanks.

Regards,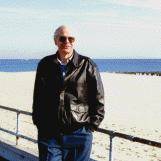 Ted Mooney
, P.E.
Striving to live Aloha
finishing.com - Pine Beach, New Jersey
---
October 11, 2010
Many years ago I was also interested in the aqueous electrodeposition of molybdenum, but never succeeded. There is a reference to it being done (I think by a nun) back in the 1920's or 1930's but I never got it to work. The problem is that molybdenum forms some very complex and large molecule oxides that are very difficult to reduce to the metal. I suspect that if electrodeposition is to be achieved, the process will be similar to hexavalent chromium, as the two metals are similar.

There has been a lot of success claimed with electrodepositing alloys containing molybdenum and this is one avenue that is worth exploring, but don't hold your breath on being successful.

One other option may be to look at using ionic liquids - these offer a totally different chemistry to aqueous systems and could well be the answer. The major issue with ionic liquids at present is they are not very efficient and generally only deposit thin layers.

Trevor Crichton
R&D practical scientist
Chesham, Bucks, UK
---
October 10, 2010
It may have been Sister Sally Field, Trevor :-)

Regards,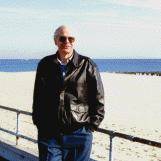 Ted Mooney
, P.E.
Striving to live Aloha
finishing.com - Pine Beach, New Jersey
---
October 11, 2010
If you are talking of plating molybdenum onto a metal substrate plasma assisted PVD technique should be a viable process.
H.R. Prabhakara
- Consultant
Bangalore Plasmatek - Bangalore Karnataka India
---
October 13, 2010
Russian formula for molybdenum plating: 10 gm ammonium molibdate/25 gm HF/ 1 lit water, 100A/dm2, 18-25 °C, platinized titanium anodes. Another Russian formula, solvent based, 10-50 gm sodium molybdate/1 lit dimethyl formamide, graphite anodes, 0,04-0,08 A/dm2.
Hope it helps and good luck!

According to Galvanotehnika, Moscow 1987.-that and many other russian plating handbooks can be downloaded (free) from www.galvanicrus.ru site!
Goran Budija
- Cerovski vrh Croatia
---
November 24, 2010
If you are plating to a moly substrate, then the best way is to use a nitrogen atmosphere sinter to remove the oxide, then sinter in thin layers of nickel to form a base to plate your desired finish. good luck.
Shawn s.
metal finishing - attleboro, Massachusetts
---
October 9, 2011
Hello everybody,

I agree with the other person's idea; we can not deposit pure molybdenum from aqueous solution. I am working with molybdenum, I did not get any good results.
Please contact me who is working with molybdenum, I want to share some ideas.
Akbar Dauletbay
- Almaty, Kazakhstan
----
Ed. note: Please publicly share what you can, Akbar. Sorry, but for a number of reasons we do not put readers into private contact with each other.