Where the world gathers for
plating, anodizing, & finishing Q&As since 1989
-----
Process to electrowin gold from acid mine water?
September 30, 2010
Q. I have an abandoned mine which I own. The mine is flooded and the water has a pH of 2.6. Through tests and assays I have found that the water has paying amounts of gold and silver, quite a lot in fact. Is there a simple process to add a safe leach to this mine water in order to electrowin the valuable metals out ? I would like to set up a small processing unit in my workshop to get this started.
Larry Yarbrough
Mine Owner - Grants Pass, Oregon, USA
---
September 30, 2010
A. Hi, Larry.

I can give you some generalities:

Some of the gold and silver may be dissolved in the water, but probably only a small portion of it. If flooding a mine were a good way to get the gold and silver out, that's what people would do instead of mining.

Electrolytic recovery is a viable technology for some situations but not for others. When you apply electricity, some of it goes to plating out the gold and silver, and some goes to converting the water to hydrogen and oxygen. When there is a lot of metal dissolved, little energy is wasted on this electrolysis of water. When there is little metal dissolved, almost all of the energy is wasted that way.

You can purchase a specialty electrolytic cell with high surface area and very close anode to cathode spacing to make recovery from dilute solutions reasonably efficient, or you can consider other technologies inherently suited to low concentrations, like ion exchange. Good luck.

Regards,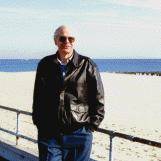 Ted Mooney
, P.E.
Striving to live Aloha
finishing.com - Pine Beach, New Jersey
---
October 1, 2010
A. You need to check the analysis of the mine water from several places, as arsenic is frequently present and that presents EPA and OSHA problems.
James Watts
- Navarre, Florida
---
October 4, 2010
A. Ion exchange is also a viable alternative, especially if the gold is <1 mg/L.

There are IX resins that are highly selective for precious metals in an acid media. These resins can hold several pounds of gold, silver and platinum group metals on a cubic foot of resin. When the resin is exhausted, it is sent to a refiner where it is burned and the gold is recovered and refined. This would not be as good economically if only silver was present.

Good luck with your recovery efforts.
Lyle Kirman
consultant - Cleveland Heights, Ohio
---
November 8, 2010
A. I belong to a micron gold group on Yahoo and the owner has completed experiments showing that gold does have a slight magnetic attraction to hardwood carbon. I would put an 1100 GPH pump into the mine and pump the water through a series of 8 carbon filter tanks; check the filters after a day of pumping under a digital microscope (brilliant white LEDs show the gold quite well) and I think you'll be surprised at how much gold is sticking to that carbon.
Lisa Garnier
- lubbock, texas usa
---
---
March 16, 2012
Q. I have a question about acid mine water, pH 2.8. The acid that forms in old flooded mines, I have been told its sulphuric acid -- is this correct? I have had the contents of the acid water assayed. It contains gold in ion form but has other minerals including silver, zinc and many more of no value. Does anyone know how I could separate (drop out) the gold, leaving all the other minerals behind? I have failed on several tries including electroplating. Thanks for your help. Larry
Larry Yarbrough
- grants pass, oregon usa
---
March 23, 2012
A. There are ion exchange resins that are selective for gold and platinum group metals recovery from acidic waters.

Typically, these are not regenerated. Instead, they are sent to a refiner where the resin is burned, followed by metal recovery from the ashes. If you have soluble gold, then only good pre-filtration is required. Typical resin loadings are 1-4 pounds of gold per cubic foot of resin.
Lyle Kirman
consultant - Cleveland Heights, Ohio
---
---
August 18, 2013
Q. I have an assay and exploration company. Have several mountain creeks that are running a combination of both colloidal and ion gold and pgm's. On initial tests using 15 gallons and a battery charger I was able to plate off metal on the cathode. Could I set up a water wheel with a generator using parallel electrodes? Electrowinning is not my field, any help or thoughts I would appreciate. Thank you.
Chuck Chase
mining and minerals - Baker City, Oregon
---
---
Small scale miner leaching, electrowinning and refining Gold
September 2, 2015
Q. My Great Grandfather owned a small gold mining claim in Utah which lapsed about 100 years ago. This summer I filed a new claim on that mine and sent in samples for fire assay. This ore returned assays of about 1.5 ounces per ton gold and about 3.5 ounces per ton silver.

I crushed and leached the ore with a solution of 1/2 household bleach (8.25% sodium hypochlorite ) and 1/2 white vinegar (5% acid) in a volume of 6 cups liquid for each 1 cup crushed ore and then, after filtering out the solids with coffee filter paper, precipitated the metal out of the pregnant solution using powdered zinc. Upon fire assay the precipitate yielded metal values in line with the original assays.

The first thing I learned from this is that my Great Grandfather was not a fool.

I have done another batch, this time using 22 gallons of liquid leach liquor to 3 gallons of crushed ore. The leach has stopped bubbling after the addition of the last 2 gallons of liquid, so I believe the metal has been dissolved into solution. My intent is to filter out the solids and then electrowin the metal from the pregnant solution.

Now I need to operate beyond the level of my own competence. That is why I am asking for your help. I am neither a chemist, physicist nor metallurgist. I am handicapped by my lack of even knowing the terminology of this field. I need to know what specific equipment will be needed and I need to know how to operate that equipment to electrowin and refine the values from my ore.

So, gentlemen, is anyone inclined to take my hand and lead me through this process?

I have one advantage to bring to the this endeavor and that is that I am retired so I have the time and I am not dependent on this to provide for my family. I do hope that this venture will soon begin to return a profit on what has been and will yet be spent to move this venture forward.

I await your enlightenment with excitement!!
Charles Pipkin
Mine Owner - Goshen
---
September 11, 2015
Q. Today in the mail I received a rectifier with capacity up to 30 amps and up to 5 volts. Looking for suggestions as to what volt and amp settings would be best to begin electrowinning metal from my pregnant liquor, also what to use for cathode and for anode. Thanks!


Charles Pipkin
[returning]
- Goshen, Utah
---
October 30, 2015
A. Dear Charles,
why are you not using Cyanide leaching Process?
bhupesh mulik
CAC admixture - Mumbai, India
---
October 30, 2015
Q. I have easy access to Household bleach and white vinegar, so I am using them as per the Mayes Leaching Process I read about in Charles L. Butler's "Nitrate Leaching Manual".
Charles Pipkin
[returning]
- Goshen, Utah, USA