Where the world gathers for
plating, anodizing, & finishing Q&As since 1989
-----
Pits, Stain marks on Nickel Plating
Current question and answers:
February 8, 2021
Q. I have parts that were nickel plated per AMSQQN290 [affil. link].
During visual inspection using a borescope several surface conditions were observed.
The plating house was unable to give me a satisfactory answer as to what we are seeing. According to the plater, there are no defects that are open to the base material.
There are other conditions that appear to be pits, stains, ???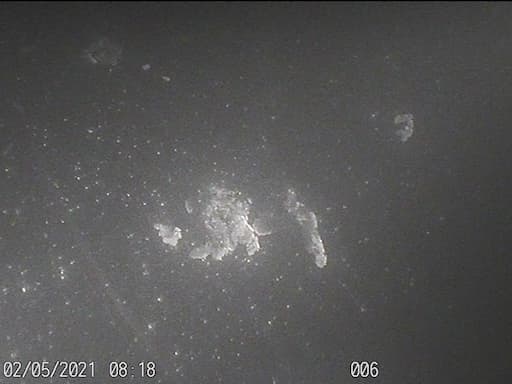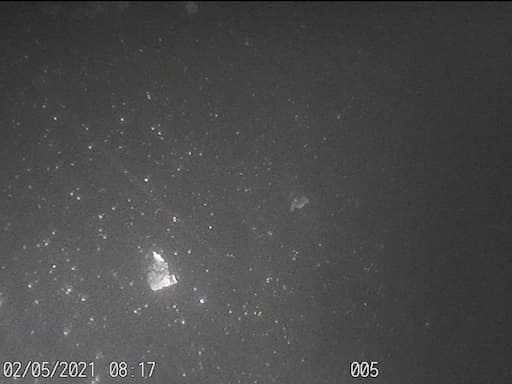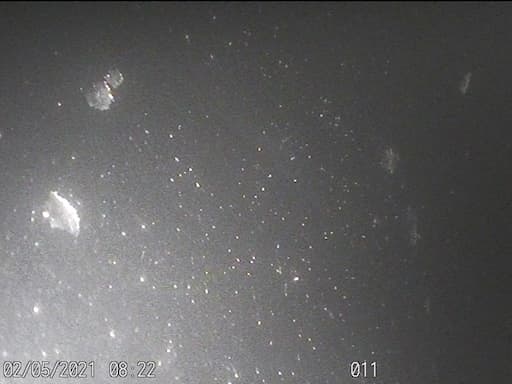 James Campbell
- Santa Fe Springs California USA
---
February 14, 2021
? Your plating process is not in detail. What is your base metal, do you have semi-bright nickel and bright nickel?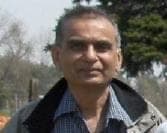 Popatbhai B. Patel
electroplating consultant - Roseville, Michigan
---
June 2, 2021
What magnification are the images?
The small pits could be due to low boric acid.
If the operator/lab tech made a boric addition while plating the same effect can be seen (hard to tell from the images if the pits are below or above the deposit surface).

The larger defect area are hard to diagnose; could be a cleanliness issue with the surface prior to plating; could also be irregularities in the substrate magnified by the lighting.
Jeff Marten
- Colorado Springs, Colorado
---
---
---
Previous closely related Q&A's, oldest first:
September 17, 2010
Q. Hi all,
I am using a magnet, cylinder in shape with a ID of 3 mm & height 8 mm. It is being assembled with a shaft. The magnet was plated with copper followed by Nickel. We encounter the following problems:

1. White powdery layer fully covered on the ID of the magnet, it can be easily cleaned with the cloth, does this layer formed during the plating process? Since the magnet & the shaft assembled using loctite, does this defect affect the bonding strength?

2. We also see some brown stain marks in the ID, is this acceptable in plating standard? What is the cause for this stain mark? Does this defect affect the bonding strength?

All the defects found only on the ID of the magnet, outer surface is clean from all the defects.
Appreciate your valuable advise.

Thanks
Franklin / Singapore.
Milton Franklin
Supplier Quality Engineer - Singapore
---
September 20, 2010
A. If I was your customer, I would not accept any surface contamination or discoloration. You give very little information about your process, but the first thing you should look at is your final rinsing. I would suspect the white powder is a chalk deposit coming from a hard water rinse. the other stains could be rinse water contamination or any one of a thousand other things. The final rinses should be with clean water, preferably hot

Trevor Crichton
R&D practical scientist
Chesham, Bucks, UK
---
October 8, 2010
A. Hello,

I suspect rinse water too !

Organic or mineral content of the rinse could apply a white greasy deposit on nickel. Try alkaline degreasing 30s and cathodic degreasing 30s after plating to remove deposit.

In the past, I have dark stains on nickel, it comes from acid rinse water. I remove these stains with alkaline degreasing + cathodic degreasing + nickel salt activator 2-5 min.

In any case, you have to monitoring your rinse water. Acid water is not good for rinsing.

Note : to avoid dark stains after nickel barrel plating, some plater dip in commercial citric acid the barrel after the final rinse.

Hope it can help you,

Nicolas
Nicolas DUTHIL
- Bordeaux, France