Where the world gathers for
plating, anodizing, & finishing Q&As since 1989
-----
Welding/soldering Al 6063 heat sink to copper pipe
September 11, 2010
Q. Hi, I have a supplier that is suggesting copper pipe passivation and aluminum nickel plating as being required to weld a copper heat pipe to a Al heat sink. My customer is asking for soldering, however the supplier feels the copper pipe passivation and Al+Ni Plating is the better solution. Any comments or suggestions to resolve this problem? If soldering, what soldering material is best?
Quinton Daniels
buyer - Berkeley, California
---
September 11, 2010
A.
Hi, Quinton. Probably the most common way to prepare aluminum components for easy and reliable soldering with conventional tin-lead and tin-free solders is to zincate, then copper plate, then tin plate them.
I'm not sure about the suggested "passivation" of the copper; the supplier is probably referring to some corrosion deterring post-treatment, perhaps a dip in sodium dichromate, so the copper doesn't build up a thick oxide coating. Tin plating the copper pipe, as well, might be a good approach if it meets your other needs. Good luck.

Regards,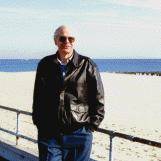 Ted Mooney
, P.E.
Striving to live Aloha
finishing.com - Pine Beach, New Jersey
---
September 21, 2010
Q. The only problem is my customer expects an anodized aluminum finish only. There are no requirements for plating before soldering.
Quinton Daniels
[returning]
- Berkeley, California
---
September 23, 2010
A. Extremely few people will be able to solder copper to aluminum (zero that I know of). I have seen "low temperature welding" which is more like soldering than welding using a low temp melting fluxed rod. The guy doing it at a trade show was having good luck with that on an immediate basis. I have zero idea on how well it might work on a long term basis.
James Watts
- Navarre, Florida
---
September 27, 2010
A. Let the copper pipe plate with galvanic aluminium. Then you can solder. We had a similar problem and solved that perfectly that way. After that you can anodize.
Klaus-Martin Hentrich
- Engelskirchen, Germany
---
September 27, 2010

Hi, Klaus-Martin.

I appreciate the response but I don't understand it. You are suggesting that the copper pipe be electroplated with aluminum? That's not easy. Could you expound a bit further?

Regards,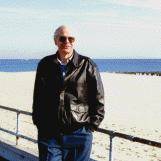 Ted Mooney
, P.E.
Striving to live Aloha
finishing.com - Pine Beach, New Jersey
---
---
Chem film, anodization, aluminum/Copper, Ni or tin
October 24, 2017
Q. Hi,

I have an aluminum part, where Copper heat-pipe is soldered. Al is Ni plated to enable soldering. and I think Copper does not need Ni plating to solder to copper together.

Should I use Tin instead of Ni? The Ni is perhaps plated all over and not just areas of solder.

Since I like to blacken the outside surface of the Aluminum block, I am thinking either Black Electro-deposit (ED Black) or Black anodization. Since both are not very good scratch resistant, I am thinking of applying chem-film. Is chem-film ok on Copper parts?

Can Chem-film be applied on ED Black? I know chem-film is indeed applied on Anodized parts.

many thanks
Ahmed Mustafa
embedded hardwares for industrial use - fremont, California
---
October 2017
A. Hi Ahmed. So many questions & statements there without taking a breath :-)
I think tin plating is more easily and robustly soldered than nickel plating, and more compatible with aluminum in the event of a scratch or pinhole.

Copper and aluminum are highly incompatible galvanically, so it is important that the copper be plated if there is to be any unplated aluminum. But what kind of parts are you describing?

I'm not sure what you mean by Black Electro-deposit (ED Black). If you are talking about electroPAINTing, I think that should be okay. Black anodization is a lot more scratch resistant than chem-film, so I'm not understanding what you are talking about there.

I'd probably start by tin plating the entire assembly and taking that as a given for any subsequent finishing steps :-)
Regards,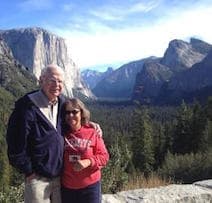 Ted Mooney
, P.E. RET
Striving to live Aloha
finishing.com - Pine Beach, New Jersey