Where the world gathers for
plating, anodizing, & finishing Q&As since 1989
-----
Alternative ways to kill weeds in lakes
September 10, 2010
I live on a smaller lake(25-30 acres)in Northwest N.J. The lake association has hired a company for weed control and I am cautious about their methods.There is definitely a heavy weed problem in the lake from a week or 2 before Memorial Day to about a week before Labor Day they spray Copper Sulfate .The lake has an average depth of about 10 ft.(relatively shallow)I am an avid fisherman and for at least 4-5 days after spraying, fishing is slower than normal.The water takes on a bronzish tint and clarity decreases.I am worried about the 14 day schedule of spraying and also since I have well water and live directly on the lake I am also worried about the possible contamination of my well water.Are there any other solutions for weed killing?
Ray Akkaway
home owner - Glenwood, New Jersey, U.S.
---
September 11, 2010
Hi, Ray.

I don't purport to be an expert at this, but I did live on a North Jersey private lake for many years and am very familiar with the problem and the solution that you are talking about. Further, I presently have a small koi pond and am learning some things from it.
Copper sulphate treatments aren't actually designed to kill "weeds" -- they kill algae, of which "choke weed" is one annoying example. The treatments work and there seems to be no evidence that it harms the fish as long as the levels are kept safely low. But proponents of more specialized chemistry make some claims: first that applying the copper in a less soluble form, for "time release", would be a smarter thing to do. Second, that the copper doesn't disappear, but builds up on the bottom of the lake after repeated treatments, and the dead vegetation it causes perpetuates the problem of excessive nutrients.
As for my koi pond, we use "bacteria treatment" instead and it works very well. It seems that the bacteria can consume the excessive nutrients, thus avoiding the choke weed growth. Whether this works on larger and more stagnant bodies of water like lakes, I don't know, but it might be food for a google search.
I think we all know that over development, excessive fertilization, excessive phosphates and nitrates, too much run-off from roads, and too many damn geese are the actual problem. Good luck.

Regards,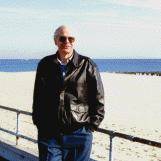 Ted Mooney
, P.E.
Striving to live Aloha
finishing.com - Pine Beach, New Jersey
---
September 13, 2010
We used to raise trout in our stock ponds up here and as Ted said we used to use blue stone for algae. I know people that still raise trout to keep their kids busy but now they use a bacteria for algae and a special imported grass eating carp for the weeds. Seams that up here the carp have to be sterilized before you can buy them. The old no non-indigenous species laws thing. How you neuter a fish I'm not certain of, I expect they irradiate them or something. I guess the carp must be pretty hungry buggers as 5 or 6 of them will keep a pond a hundred yards in diameter clear all year. They must be expensive too as all of the people drag net them out and winter them in large tanks. You should really be talking to the people that own fish farms but whatever!

Rod Henrickson
gunsmith - Edmonton, Alberta, Canada