Where the world gathers for
plating, anodizing, & finishing Q&As since 1989
-----
Specification for sealed Hardcoat Anodizing
September 7, 2010
I have a question about Hardcoat Anodizing. We calling out for Hardcoat Anodize and using ASTM B580 [affil. link] Type A Black According to the standard it is not sealed unless otherwise specified if I specify Sealed a how do I and What do I get?
Rich Stalter
Product Designer - Exeter, Pennsylvania
---
Usually hard coat anodize is not sealed, because the sealing process softens the hard coat and it doesn't wear as well.

From what I can read of the context, it seems that you would like the wear performance of the hard anodize with the appearance of the black dye. You will probably not be able to achieve both, there is a tradeoff. Hard anodize does not hold dye well because it is not as porous as the thinner anodizes. (It still has some pores but they are much deeper than they are wide, and so getting enough dye to absorb in the anodize will be difficult). And you would probably need to seal the anodize to prevent the dye from leaching out, and again, that helps to defeat the usual purpose of hard anodizing, which is to improve wear performance. Hope this helps.

Jim Reynolds




- Savannah, Georgia, USA






---

Most job jobs will seal a dyed coating (type 3, or type 2) in a solution containing nickel acetate. As long as the seal is of good quality, you'll get a dyed coating that won't fade in a short period of time when exposed to light, and also won't be prone to staining by fingerprints, or liquids that these parts may come in contact with.




Marc Green




anodizer - Boise, Idaho




---

If it is dyed, then it MUST be sealed, so say "sealed".




Robert H Probert




Robert H Probert Technical Services





Garner, North Carolina






---
September 27, 2010
The fact that one is asking for dyed hardcoat implies that a seal, such as nickel acetate, is therein specified. That's always been my interpretation and I've yet to be challenged arguing this approach. The only customer that insisted "BLACK HARDCOAT NO SEAL" on a NASA job called me a week after delivery complaining about black dye oozing out when they cleaned the part. Luckily I had explained the likelihood of this happening before we processed the parts. We've since done more work for this customer but all the parts are no sealed.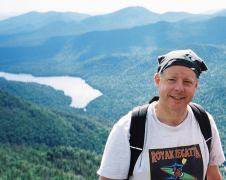 Milt Stevenson, Jr.
Anoplate Corporation

Syracuse, New York