Where the world gathers for
plating, anodizing, & finishing Q&As since 1989
-----
Corrosion problems in 2024 panels using Iridite/Alodine/Chemfilm
Hello Srs.
I am having problems passing the corrosion test for panels of 2024 using Iridite 14-2, what are the optimal conditions to process the panels?
what do you think about the agitation in the process, should it be off or on?
Should we dry the parts after processing using blown air?
we check concentration, pH, of all the chemical in the process and everything looks right.
The steps in the process are:
degrease
alkaline cleaner
deoxidizer
Iridite

Regards
Yohands Rey
plating shop employee - Mexico
August 30, 2010



Hi, Yohands
Unfortunately, processing 2024 test panels and salt spray testing them turns out to be one of the silliest exercises in this business because fresh high quality test panels will usually pass, but older test panels will virtually always fail, so the test says nothing at all about the quality of your actual components (which of course may have suffered the safe aging as the test panels), and very little about the capability of your process :-)

Buy some new test panels and try again :-) Good luck.
Regards,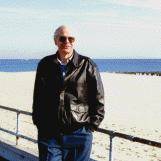 Ted Mooney, P.E.
Striving to live Aloha
finishing.com - Pine Beach, New Jersey



What Ted said above plus: The copper in 2024 with age and/or temperature migrates into the grain boundaries and interferes with chromate conversion coating reliability. Use moderate agitation, if air, if must be blower, not compressed. You may blow of excess moisture with room temperature air. Hang up the parts for 24 hours before wrapping. It is helpful to dry on a little "yellow rinse water". Inspect the panels under 10X before processing, look for holes (pits) in the surface and throw out.

Robert H Probert
Robert H Probert Technical Services

Garner, North Carolina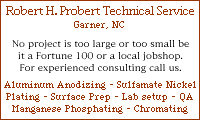 ---
Q. Thanks,

What about the temperature of the bath -- hotter is better? say 90 °F?
Do you have a supporting company that sell 2024 coupons?

Regards
Yohands Rey
[returning]
- Mexico
September 15, 2010
Hi, Yohands

Yes, 90 °F is probably better than a cooler & variable room temperature, I'd agree that the tank should be heated.
But old coupons still won't pass regardless :-)
You can probably get test panels from the supplier who sells you your Iridite.
Regards,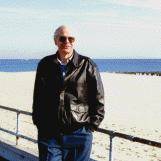 Ted Mooney, P.E.
Striving to live Aloha
finishing.com - Pine Beach, New Jersey



---
Q. Is there some kind of sealing for the conversion coating process? Is it a good idea to use it?
Yohands Rey [returning]
- Mexico

Hi,

The components are expected to be moderately conductive (MIL-DTL-5541 [affil. link or DLA] even requires a conductivity test for Class 3 coatings), so they must not be sealed. But if you are not processing to any particular spec, and are only concerned with corrosion resistance, there are alternative treatments from phosphatizing to zirconium treatments to silane treatments, etc.

Regards,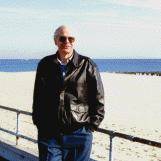 Ted Mooney
, P.E.
Striving to live Aloha
finishing.com - Pine Beach, New Jersey
---
Thanks for your response.

Another two things:
1.- is the use of aluminum foils a regular practice to activate the chromate bath?
2.- what about the coating weight for the chromate treatment, what are the regular values of the weight, 40 mg/sq.ft.?

regards
Yohands Rey
- Mexico
September 21, 2010
---
Yohands, in response to your question 1), I would say that it is not usual to do so, but sometimes necessary. Normally what you would do is save a portion of the old bath that you are dumping (~10%) and make up only the remainder with new chemistry. This is usually called "saving a heel", or "seeding the bath", or something of the sort. Conversion coatings in general all have the same issue where a 100% fresh solution will not perform well. If you don't have some old solution to start your bath off with, then using some foil or some aluminum scrap with lots of surface area to get the chemistry kick started is usually required.



Jon Barrows, MSF, EHSSC
GOAD Company



Independence, Missouri