Where the world gathers for
plating, anodizing, & finishing Q&As since 1989
-----
Hull cell size for Sulfamate Nickel electroforming
August 30, 2010
My company electroforms large diamond turned and structured panels, off of electroplated copper plates passivated with electroless nickel. I am in the process of trying to get our MacDermid bath under better control, and will be implementing some bi-weekly testing procedures using a Hull cell and some other protocols. What I was wondering what size Hull cell I should purchase for this testing. I am leaning towards the larger 1000 mL cell, but I don't have a great reason other than that it allows me to do a little more testing before the small bath goes off. Our plating bath is relatively large, 350+ gallons.

For now I plan on purchasing a heated Hull cell, with air agitation, titanium basket that I can put S-rounds in, and anode bags. I just need to decide on the size of the bath itself.

Any thoughts?


David Casale
Engineer - Philadelphia, Pennsylvania
---
September 1, 2010
Dear David Casale,

I have no experience with the 1 liter cell and a lot with the 267 ml one.
I can only imagine myself that the larger scale makes the handling a bit more difficult, especially in cases where you try to modify your electrolyte to the optimum conditions (based on the visual impression of the HC-panels) and have to try out different additions and not in incrementing amounts, however I don't know if this is a situation which you will often have. If using the 267 ml. cell, a good practice is to produce only one Hull cell per "electrolyte shot" and empty and refill for the next HC. In your place I would also think about e.g. thin base material as cathode and look at the deformation of this panel after the HC plating too.

Furthermore I have no important arguments pro and contra and I'm curious to learn arguments in favour of the 1 ltr cell.

Other considerations is if the HC still fits in a scientific approach where you can (and maybe should) analyse your electrolyte via CVS, ICP-MS, Polarography, HPLC etc. The HC will only indicate appearance changes and you should hope it does before you have already trouble in you're electroforming process.
I know that I probably will arouse a lot of people with this remark, but I really think that the analytical capabilities are severely improved since the times of Mr. R.O. Hull, as such I would use the Hull cell only to determine limits for certain (appearance influencing) contaminants / breakdown products, or use it for the "determination" of brightener(s) needs if the brightener(s) cannot be analysed.

Best regards,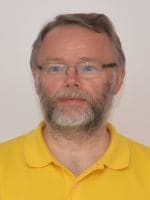 Harry van der Zanden
- Budapest, Hungary
---
September 3, 2010
The 1 Liter size allows for a more convenient and intuitive conversion if you control your tank solution in g/L. That is the only reason for the larger size. The 267 mL cell was based on a convenient oz/gal conversion. Most people still just use the much more common 267 mL cell and they do the necessary math conversion before making adjustments to their process tank.

Jon Barrows
, MSF, EHSSC
GOAD Company

Independence, Missouri