Where the world gathers for
plating, anodizing, & finishing Q&As since 1989
-----
Is stainless steel dissolved in wine toxic?
August 29, 2010
I make homemade wine. I had 6 gallons of a fermented grape wine in a sealed large bucket, and about 3-4 months ago I tested it by taking out a small amount with a stainless steel baster. The second time I put the tip of the baster into the liquid, the metal basting tube slipped out of the rubber bulb and fell into the wine. I didn't want to stir up any of the sediment by going into the liquid and pulling out the tube, so I just left it there. I just siphoned the wine off the sediment, getting ready to bottle it, and discovered that the basting tube wasn't there! Apparently it dissolved, making me think maybe it wasn't really stainless steel after all. Before I discovered the tube was missing, I had a good half glass of the wine, it tasted fine. I haven't had any ill effects (in 2 hrs). Would the dissolved metal just remain in the sediment where the metal tube settled, or would it leach out into the liquid? As far as I could tell, my siphon tube avoided the sediment quite nicely. Do you think the wine is toxic? I have no idea where I bought this basting tube, so I can't go back to the store and find out the manufacturer, etc.
Phillip Grover
Hobbyist - Twin Falls, Idaho, USA
---
Sir:
I am a PhD chemist. I advise throw out the wine.
Regards,

Dr. Thomas H. Cook




Galvanizing Consultant - Hot Springs, South Dakota, USA






---

Dear Phillip Grover,

In general: No, stainless steel is not dissolving in wine. Only in very rare cases corrosion is reported (See e.g. this link:
http://www.winesandvines.com/template.cfm?section=features&content=70106&ftitle=Beware%20the%20Bacteria

The industry builds large appliances out of stainless Steel, especially for the wine industry. Be sure that they don't dissolve and for sure not within 3-4 months. Maybe you had a nickel plated brass instrument or something. In any case, whatever it was, I wouldn't further drink any drip of this wine, I know this is an extreme pity, but too high metal concentrations can finally make you very unhealthy, so don't take any risk, say a few times .. and throw your precious wine away. If you were an electroplating plant, you probably needed to treat this liquid for the metals in it first.

I'm sorry for you!

Best regards,




Harry van der Zanden




- Budapest, Hungary






---

Well consuming excessive amounts of any metal is almost certainly not good for you. All that I can really guess with any certainly is your wine tends to be a bit flat and you have added quite a lot of tartaric acid to it to spark it back up and that's probably what's eaten your baster. I boil small parts in tartaric acid and water to remove tin in small nooks and crannies after soldering. It is to say the least, rather aggressive! If it was real cookware grade 440 stainless I don't think it would have dissolved. In fact I would bet money on it. My best guess would be chrome plated or nickel plated tin. The tin dissolved and you may find tiny scales of nickel or chrome plate on the bottom as tartaric acid does not seem to eat at either of these metals. Would I drink your metallic wine? -- I think I'll just have coffee this time! Oh and I used to make wine. Mine often was flat too!




Rod Henrickson




gunsmith - Edmonton, Alberta, Canada



---
September 8, 2010
I am amazed that the stainless steel baster dissolved in wine and you found the wine drinkable! For stainless steel to dissolve, the wine must be very acid and taste accordingly. You will normally be able to taste traces of metals in wines as it has a characteristic taste metallic taste.
If the wine tastes OK and doesn't give you a headache, drink it!

Trevor Crichton
R&D practical scientist
Chesham, Bucks, UK
---
September 8, 2010
Hi,

I get the feeling that Phillip may have went to taste the wine, remembered the lost baster and retrieved it, then had a big enough "taste" to forget having done so :-)

It strikes several of us as very unlikely that the wine could have dissolved a stainless steel baster.

Regards,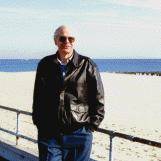 Ted Mooney
, P.E.
Striving to live Aloha
finishing.com - Pine Beach, New Jersey
---
September 9, 2010
Dear Ted,

But if Philip suddenly remembers himself that he really dropped his bastler in the wine and didn't find it back, I strongly disagree with Mr. Trevor Crichton's remark. It could cause Philip acute liver and kidney problems and he will end up in hospital, maybe he's already there because a friend of him advised him the same? :-)
Seriously, don't take that risk with your health, unless you believe you have many lifes and it's worth to spoil one on wine with a bastler dissolved in it.!

Best regards,

Harry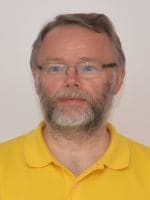 Harry van der Zanden
- Budapest, Hungary
---
September 23, 2010
Thanks for the feedback. As it turns out, I had another identical container of unbottled wine on the other end of the same counter. I casually mentioned the problem to my weekly housecleaner. The response was, "Oh, I think I might have moved them around a while back, maybe I switched them, I can't remember."

Sure enough, I racked off the wine from the other container, and the baster tube was there in the bottom, fully intact, no sign of corrosion, etc.!

Again, thanks for the feedback. From now on, I will be 100% certain that anything metal I use in winemaking is stainless steel. And that my housecleaner does not move things around!
Phillip Grover
- Twin Falls, Idaho, USA