Where the world gathers for
plating, anodizing, & finishing Q&As since 1989
-----
Old style nickel plating
August 20, 2010
I am interested in building a 5 string banjo and hope to cast and plate my own parts. I was reading a website of a company that builds tone rings for banjos and has gone to great lengths to replicate the tome ring on a pre war Gibson banjo. One of the things they mention is that they also plated the tone ring the same way it was done before the war and that they do not use any of the brighteners or other modern chemicals that were not used before the war.
What was the process before the war? If I wanted to do my parts the same way, what is the resource I should go to for the formula and materials? Thanks.

Dave
David Womer
Hobbyist/craftsman - Centre Hall, Pennsylvania, USA
---
August 24, 2010
Before introduction of bright nickel plating some plated objects are mechanically polished to high gloss. Hope it helps and good luck!
Goran Budija
- Cerovski vrh Croatia
---
August 25, 2010
Before WWII, quite a long time before WWII, it was common practice to plate unbrightened nickel which was subsequently buffed bright. A Watts nickel solution, operated without brightener additives will duplicate what was used then.

Bath composition:

Nickel sulphate, NiSO46H2O: 32-40 oz/gal (240-300 g/l)
Nickel chloride, NiCl26H2O: 4-12 oz/gal (30-90 g/l)
Boric acid, H3BO3: 4-6 oz/gal (30-45 g/l)

Operating conditions:

Temperature: 105-150 °F (40-60°C)
Cathode current density: 20-100 A/ft2 (2-10 A/dm2) PH: 3.0-4.5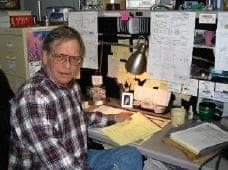 Jeffrey Holmes, CEF
Spartanburg, South Carolina
---
August 29, 2010
Try internet archive website, there you can find many old 19-th century electroplating handbooks with exact description of process (download free) - Watts, Langbeins, Gores. Hope it helps and good luck!
Goran Budija
- Cerovski vrh Croatia