Where the world gathers for
plating, anodizing, & finishing Q&As since 1989
-----
Grit blasting inside surface of long tubes
August 19, 2010
Dear Expert,

As a part of a new process we need to make a grit blasting in the inner surface of long tubes (20 meters or more) and small diameters (15 millimeters).
My question is simple, there are someone that have experience in this process. We have experience in grit blasting but in tubes 6 meters long as a maximum.
Thank you.
Diego Del
Engineer - BsAs, Argentina
---
September 3, 2010
I hesitate to respond to your question because it does not really explain what kind of ID surface you are looking for. There are at least 3 ways to go depending on your needs. 1. Grit blasting may still be an option; however, you will probably need a pressure blast system and change the size of the media. 2. Ballizing is an option. and 3. abrasive extrude honing is another expense way to proceed.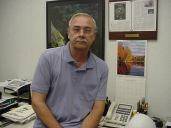 AF Kenton
retired business owner - Hatboro, Pennsylvania
---
September 8, 2010
I am sorry by my non specific question. I need to remove 0,01 mm from the ID with a final roughness of 1Ra as minimum. We are trying with aluminium oxide but up to now we can only remove 0,001 mm on the center (10 meters from the extreme). The tubes are made of Inconel 600 (a high nickel alloy).
Thank you
Diego Del
- Bs As, Argentina
---
September 15, 2010
If your tube is solid Inconel, I think you should look into the ballizing method because of the tight tolerances. Not sure it has ever been done to that length?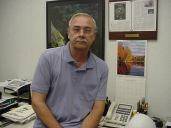 AF Kenton
retired business owner - Hatboro, Pennsylvania
---
October 7, 2010
Is electropolishing an option? Or does your application require a rough finnish?

A process was developed for rifle barrels that the U.S. Government shipped to Korea. Instead of being packed with the usual cosmoline, they were shipped dry. On inspection after shipment, the barrels were pitted and rejected as sub-standard. The solution was to develop an entirely new process for rifle barrel preparation instead of just shipping a new batch of rifles packed in the age old cosmoline. A side note: The Springfield A303 (The original 30 06) had to pass the test of being able to be fired with a barrel full of cosmoline and not blow up. A test not too many rifles made today can pass. The old boys understood Murphy's Law very well and knew some new recruit was going to chamber and fire a round and fire without inspecting the bore.

The process to hard chrome these rifle bores went like this: A plug was set up that was drawn through the barrel at a controlled rate. On the leading side(the direction in which it was being pulled,) an electropolishing cathode was pulled through the barrel replenished by a constant supply of fresh electrolyte solution and the trailing side of the plug had an anode with the same flow of fresh plating chromium solution. One thousands of an inch was polished off and one thousandths plated back.The bore was as it started dimensionally but much better if you know what hard chrome is all about.

I was never able to find out if it was the pitted barrels that were used. That would be too efficient to believe from a government. However, the bottom line is this. You can finish the inside of a tube. A high pressure water/sand blast head could be pulled trough the tube. If anybody knows about this story and can give me more information, please do.
Richard Johnson
- North Las Vegas, Nevada
---
October 8, 2010
Dear sirs , first of all, thank you for your answers.
Responding to Kenton, I think ballizing is not an option, principally because the tubes are too long and I do not know how to push the plug. To have an idea, this tubes has an aspect ratio as an spaghetti (22 m long and 16 mm diameter).
Richard, I can not understand entirely your suggestion, probably because I have limitations with the english, but I tell you that we need to remove 0,05 mm in thickness along the entirely tube, and according with the specification, only trough grit blasting.
Thank you
Diego Del
- Bs As, Argentina
---
October 12, 2010
Second choice is the abrasive slurry mix under high pressure which is like an extrusion process that Richard mentioned also.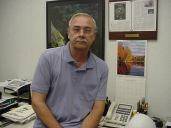 AF Kenton
retired business owner - Hatboro, Pennsylvania
---
October 18, 2010
Electropolishing is the way to go to achieve what you want. The problem is that very few companies have a machine capacity of 20 meters. Electropolishing will achieve up to a 10 micron finish which should serve your purpose. Beyond that there is only mechanical which is time and material costly.
Robin Thede
metal finishing - Toronto, Ontario, Canada