Where the world gathers for
plating, anodizing, & finishing Q&As since 1989
-----
Plating parts sampling quantity
August 18, 2010
Hi all,
we are producing the different type of plating on sheet metal or machine part.
I want to know the sampling plan related to plating thickness,Adhesion & Appearance quantities.

if I am getting 1,00,000 parts I need to consider, that as a lot quantity or the supplier may produce the parts in 10 different batches(each batch 10,000), 10,000 I need to consider as a one lot?

for each 10,000 how many parts I need to check or 1,00,000 parts how many parts I need to check?
Kannan Boopathi
Development - Salem, Tamilnadu, India
---
August 20, 2010
Dear Kannan Boopathi

This question is easily asked, but needs a longer theoretical answer and for the practical implications can finally only be answered by yourself, as only you know the stability and reliability of your own processes.

The theory behind this is extensive and the reason why we have QS/VDA/ISO/NADCAP etc. - certification programs and QA people in this world and why things like PPAP (Production Part Approval Plan), APQP (Advanced Product Quality Plannning and Control Plan), MSA (Measurement System Analysis), FMEA, PPA and SPC etc. exist in the more critical industries like electronics, medical, automotive, space- and air systems production.

You want to know the sampling plan related to plating thickness, Adhesion & Appearance quantities --> If your process is stable and robust and so has no variation which influences these 3 factors, 1 sample at the start of your production lot and one at the end is sufficient to prove that all is OK.

But probably this is not the case. Let's start with the thickness: First you have to know the required minimum and the required maximum.
Next step is the required CpK by the customer, for automotive typical is > 1,67. (And going into the direction of 2). If not defined, 1,33 is the worst accepted standard.
Then you need to define the standard deviation in your process and you should know which parameters influence this standard deviation and keep them under control.
In your first testruns you define the settings for the serial production lots that have to come.
With a Measurement System Analysis, you define if your equipment is capable for the measurements you want to do.

Simply said, not so easy done, especially not for rack plating, where the distribution varies with the place of the parts on the rack. If you have only a minimum, it will be the easiest to find out whick part(s) repeatedly have this minimum and what the standard deviation is from rack to rack on these parts and increase the average to a level which enables you to reach the CpK of 1,67.
If there is a maximum and you exceed this, you should either try to improve the distribution by better shielding, or go back to your customer and ask for a waiver or a specification change.

Than your homework is to stabilize the conditions (Make sure all anodes keep working properly, all parts on the rack have good contact; rack is placed exactly the same each time etc. etc.)

As said you should know your process and should implement tight controls as well. Once you've done that, you will be able to repeatedly have consistent results and you can reduce the number of measurements during production.

Concerning the next question:
"if I am getting 1,00,000 parts I need to consider, that as a lot quantity or the supplier may produce the parts in 10 different batches(each batch 10,000), 10,000 I need to consider as a one lot?"

A batch is usually a number of products which received a similar treatment in a relatively short period of time. Normally the variation inside a batch is considered as to be less than from batch to batch. If your supplier calls the 10.000 a batch, I assume that these products have relatively identical properties, but only your supplier could answer this question. Its not impossible that it's only called a batch because the products are delivered in one time to you and in reality it has nothing to do with a "batch".

I hope your supplier is having a stable and good process, and/or your process is good enough to compensate for variations in the batches and between the batches, because if you have to compensate your process for each new batch, life becames very hard. In that case a good approach is to implement parts from all batches in you first sample runs to study this.

Concerning your next question:
for each 10,000 how many parts I need to check or 1,00,000 parts how many parts I need to check?"

This is again difficult to answer. The first thing you need to do is to have a clear definition about "what is exactly a defect" This is for visual inspection already nearly impossible, try to have reference samples as much as possible about what is considered a defect.
Another good strategy is to ask you customer to be present in your plant for some period of time, to jointly judge the quality in this regard.

The second consideration is "how many defective products are allowed in a batch, if any at all"
This is based on the (old fashioned) practice of "acceptance sampling" You agree to a certain "AQL" (Acceptable Quality Level") and depending on the number of defects allowed, the number of samples to be taken is defined. The ANSI Z 1.4 standard describes the required number of samples for a certain batch and AQL level. Keep in mind that sampling is only an option if a relatively large number of defects are allowed (as a rough number > 0,1%), as the chance that you find the defective part becomes lower and lower if there are little defective parts in the batch present and so you should investigate larger and larger parts of the batch in order to prove that you are below the agreed AQL.
As said, this is an "old fashioned" practice. More and more the aim is for "zero defects" which only can be achieved by knowing and controlling your proces and the influencing factors. Not knowing in what time frame you treat a batch and what the variations in your proces are in that same timeframe, I cannot make further recommendations other then the ones above. If I assume you treat 10.000 (ten-thousand) parts in a day and your electrolytes vary only 5% in composition in that day and you do rack plating, the distribution over different parts on the rack has probably a greater influence than all other parameters of the electrolytes, but if you apply a very instable rectifier which doesn't give you a constant current.....or...if the time in the electrolyte greatly varies.....or if the rack is only making good contact 30 - 60% of the exposure time.....(therefore you should do the potential problem analysis, have regular maintenance and data collection systems on the line).....the more you control your processes, the less product checks you need to do.

Should you go for an "AQL" - approach, this is a very useful website, here you can calculate the required sample size and acceptance criteria for a certain inspection level, but still be sure that you understand what you choose and why:
http://www.sqconline.com/


One last remark: This field of Quality Assurance is a very interesting topic and is worth the time you maybe want to invest in it and at the same time a "down to earth" approach and good feel do help a lot too.

Hope this helped a bit.

Best regards,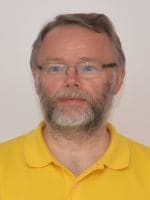 Harry van der Zanden
- Budapest, Hungary