Where the world gathers for
plating, anodizing, & finishing Q&As since 1989
-----
Nickel Plating on brass lamp socket with need to solder wire to it
August 16, 2010
Thank you for reviewing my question(s).

We have just designed a new lamp socket that is essentially an 1156 lamp socket that
is to be deep drawn from brass and fits into our housing. The base material will be brass. Our supplier is suggesting a nickel plate for protection.

This product is going to be exposed to environmental conditions. It could be 0F - 100F temp ranges, rain, moisture, snow, etc. We don't expect that the life of the product will exceed 2 years.

We have designed this socket with a small tab on the bottom for soldering a ground wire. Is this nickel plate going to cause problems for soldering to the base material (brass)?
Is this nickel plate the best for corrosion resistance and still allow to solder? If not, what plating material is recommended for such an application. We need to make the
process as simple as possible since is will be a production part/process.

Thank you in advance for any advice.

Sincerely,
Mike K.

Mike Kalavitz
Manufacturer - Allegan, Michigan, USA
---
August 18, 2010
Hi Mike,

Pure nickel is solderable but chemical resistance is not very good. You may consider electrolytic nickel-phosphorus alloy deposit with ~3-7% (by wt) P to preserve good solderability while improving chemical resistance.

Best regards,
David

David Shiu
- Singapore
---
August 18, 2010
Hi Mike,

Although David is right in stating that "Nickel is solderable" there's a bit more to say to this.
Your nickel will rapidly form an oxide layer and in order to get a clean solderable surface, you will have to use an aggressive flux during soldering, which you probably cannot remove anymore and will cause severe local corrosion.
The electrolytic phosphorous nickel proposed, could be a better choice, but you probably still need fluxing and for a deep-drawn product, it probably will not be so easy to have the layer thickness build up in the recessed area's if using an electrolytic NiP-process.
Electroless Nickel-Phospor would give a better distribution in this regard, but for both options, to find a supplier who wants to do this job without adding to much costs to the product is probably the challenge.

I don't know what your requirements are (Decorative properties important? Is the 2 years life time expected long enough and may the appearance degrade in that period? Is it a real low cost item, what do your customers expect from it? Are there any safety requirements to be met, what happens if the parts fail earlier?) You could also consider to leave the product unplated and just let it corrode. If the material itself is not very thin, it will withstand the 2 years, you could even consider a clear lacquer, however it is obvious that this will not solder and needs to be removed (or kept away) from the place where you need to solder.

Best regards,.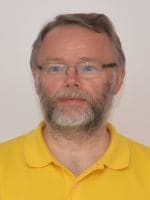 Harry van der Zanden
- Budapest, Hungary