Where the world gathers for
plating, anodizing, & finishing Q&As since 1989
-----
Galvanization pollution
August 11, 2010
Q. I'm in a construction industry in Nepal as an engineer. The pollution in Galvanizing plant in the industry is a major concern for the company. The formation of fumes while "acid pickling" and smoke from the dryer is to be minimized. I would like to know the methods to tackle this problem. I would really be obliged for your reply.
Rajat Shrestha
engineer - Kupondole, Kathmandu, Nepal
---
August 12, 2010
A. Acid fumes: What acid are you using? If HCl, then keep the concentration and temperature low enough to stop it fuming. It doesn't take high strength acid to clean steel. If H2SO4, then fume should not really be a problem.

What smoke come from your drier?
Assuming you mean a drier to dry the steel between flux immersion and zinc immersion, then what heat source are you using? If a burner, then tuning the burner might help, but that isn't a problem specific to galvanizing.
If you mean fumes from immersion of fluxed steel into zinc (not what most would call a drier though), then this fume (mostly ammonium chloride) needs to be collected with some form of canopy and filtered. The particulates are not a lot, but when as fume look a lot. Polyester needle felt is the filter media you need for this. The dust is hygroscopic, so make provision for that.

Geoff Crowley
Crithwood Ltd.
Westfield, Scotland, UK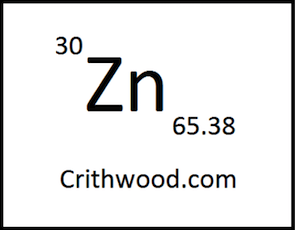 ---
August 17, 2010
A. Dear Sir.

Generally in India , For Acid fumes we are using Acid fume exhaust system which will help you to suck acid fumes and then it will pass from Scrubber to neutralize the same and then fumes goes to the air.. and same for White fumes Generated from Zinc bath to be suck and pass from Scrubber and to neutralize and then to air..

It will help you very much.
Ilesh G Vyas
Gunatit Builders

Manjalpur, Vadodara, Gujarat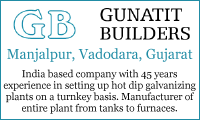 ---
---
August 17, 2010
Q. Dear Sirs,

I am from a galvanizing factory in Malaysia, in order to reduce pollution, we have recently installed a dust collector over the zinc bath area. May I ask what is the normal size range of filter bags used for galvanizing? 5 micron? 10 micron?

Thank you!
CS Leong
- Selangor, Malaysia
---
August 24, 2010
A. Sir:

I presume you are using HCl (hydrochloric acid) for pickling. Normally the 35% "raw" acid is mixed 1 to 1 with water to make a 17% solution of HCl. This solution is used from about 20 °C to about 30 C. If it is hotter then many fumes can be produced. A proper acid inhibitor can reduce the fumes by 99%. (There are few proper inhibitors in the market place.)

Kettle smoke is normally sucked into a "baghouse" and filtered by the bags. If the ACN of the flux is low (below about 1) then the baghouse dust collects moisture from the air and becomes wet.

Regards,
Dr. Thomas H. Cook
Galvanizing Consultant - Hot Springs, South Dakota, USA