Where the world gathers for
plating, anodizing, & finishing Q&As since 1989
-----
Problems in hard chrome plating on electroformed nickel sugar screens
adv.

Q. I am a manufacturer of hard chrome plated Nickel Screens. I need 8 to 10 microns of hard chrome plating on finished jobs. At present our CHROME BATH chemical analytical report is as follows: SULPHATE 2.5 g/l, DENSITY 22 , Chromic Acid 250 g/l

My problem is after hard chrome plating the finished job is poor/dull finish. I want decorative finish for my finished product.
Preet Dvkr
Manufacturer - Pune, India
2007
---
A. If you buy or borrow a good book on chrome plating, you will see that there is a bright range for a given tank temperature vs. amperage. Both control plate rate also. Amperage is also going to depend on anode to cathode spacing.
Since nickel does not carry electricity very well, I assume that you have electrical contact on opposite sides of the mesh as a minimum. I assume that your jigs can carry the required amperage.

James Watts




- Navarre, Florida






---

Are you using any proprietary brighteners? If not then talk to a local hard chrome supplier and see what they can offer in brightened hard chrome technology.

I have seen conventional hard chrome plated to slightly better than semi-bright by using a combination of copper undercoat followed by bright nickel undercoat followed by hard chrome plated at approximately 3/4 the current density.

Brian Terry




Aerospace - Yeovil, Somerset, UK





---
---
Q. I want to know which chemistry can be used in hard chrome plating on nickel screen.
We are using organic catalyst base hard chrome process, but we are facing a problem like dull finish on perforated area. If you know which chemistry is used by M/s Stork Veco, Netherlands, please inform me about my problem and increased hardness.

Thanks, with regards.
Bhavin Patel
job shop employee - Ahmedabad, Gujarat, INDIA
August 2, 2010
---
TUTORIAL:
(to provide context, hopefully helping readers more quickly understand the Q&A's)
Please
search the site
for info on Hull Cell but, briefly, it's a tiny plating tank for plating test panels wherein the test panel is close to the anode at one end and far at the other so that the effect of current density on the plating can be easily seen.
A. Hi, Bhavin
Veco has a good white paper about electroforming which you can download, but I don't believe it discusses hard chrome plating. We must respect trade secrets so we cannot post any information about their processes.

I doubt that any organic catalyst hard chrome plating process is unsatisfactory, and believe that the lack of brightness may be due to insufficient current density. A Hull Cell test panel may reveal that your plating solution is delivering a limited bright range. If possible, send us a photo of the Hull Cell panel, and a well focused pic of the dull plated area on your screen. Good luck.

Regards,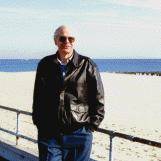 Ted Mooney
, P.E.
Striving to live Aloha
finishing.com - Pine Beach, New Jersey
---
---
Q. We are a manufacturer of electroformed nickel base sugar screens. At present we are facing problems in hard chrome plating like dull deposition on perforated areas and not getting enough hardness. As well as we do not achieve enough brightness on perforated areas.

Please suggest to us which steps will improve brightness and hardness.

At present we are using organic base additive chrome process of M/s Stork Veco, Netherlands. .Kindly suggest what we can use for getting more hardness.

Please do the needful. Thanks. With Regards
Maksud Radhanpuri
industrialist - Ahmedabad, Gujarat, India
August 9, 2010
---
A. How can people help if you tell us nothing of your process?

For starters, nickel is hard to activate. How are you doing it? Are you using a Woods nickel strike over the electroformed nickel? My experience is that chrome will plate bright and hard IF you are using the correct amounts of chrome and sulphate and then plate at a proper amperage for the tank temperature. Anode type and spacing have some bearing on the plate as well as the rate.

There are 3-4 good books on chrome plating fundamentals. <= Guffie's book is probably the easiest to understand. Check the recommended books at this site.

James Watts




- Navarre, Florida






---

A. Maksud,

You are going to have to give a lot more detail about your situation to get a meaningful answer from the experts on this site.

Firstly, is this a new problem, is it an intermittent problem or is it a continuous problem?

Secondly, what is the exact problem? How soft is the hard chrome (hardness Vickers or Rockwell would be helpful)? What do the perforated areas look like? Can you provide photos of the faults?

Thirdly, can you give us some details of your process (process steps, parameters, actual operating conditions, process chemistries)?

Finally, what investigations have you already done? Have you walked the process to ensure the process is being carried out correctly? Have you looked at your analysis results for your processes? Are there any anomalies? Have you checked all the process parameters (current density, temperatures, voltages etc) are correct?

If you can come back with answers to these questions then maybe someone here may be able to give you a sensible answer.

Brian Terry




Aerospace - Yeovil, Somerset, UK





---
A. The people of StorkVeco are world recognized experts and you are buying from them. They are the ones to ask, not us.
G. Marrufo
Guillermo Marrufo
Monterrey, NL, Mexico