topic 55479
REACH Regulations Affecting the Plating and Metal Finishing Industry
February 12, 2009
Q. I am starting to get requests to certify that my products are "REACH" compliant. The more I look into it the more confusing it gets. Is there a simple way to tell if a product is REACH compliant. I have had no luck in trying to navigate the official site.

REACH is a new European Community Regulation on chemicals and their safe use (EC 1907/2006). It deals with the Registration, Evaluation, Authorisation and Restriction of Chemical substances. The new law entered into force on 1 June 2007.
Richard Webb
Quality Engineer - Bloomingdale, Illinois, USA
---
February 17, 2009
A. REACH is one of the most important and complicated pieces of EU legislation to have come into being in recent years.

Your responsibilities under REACH will depend on whether you are supplying chemicals, mixtures or articles.

If you are supplying chemicals into the EU at amounts greater than 1 tonne/year then you need to have your materials registered with ECHA. The official website will give you guidance on the steps required in this case.

If you are supplying articles then there is a different requirement on your supply of goods. This involves the Substances of Very High Concern (SVHC) list published late last year. Under this part of the legislation you need to declare whether any of your articles contain one of the 15 listed chemicals at greater than 0.1% w/w of the total weight of the article. This is a little over-simplified, but again there is some very good guidance notes on the official website.

If you are still stuck you may have to employ a professional to help you through the legal nightmare that is REACH.

Try this link:

http://echa.europa.eu/

It has lots of guidance notes on what to do at the various stages of REACH. If you take it step by step you'll get there.
Brian Terry
Aerospace - Yeovil, Somerset, UK
---
---
To minimize searching and offer multiple viewpoints, we've combined multiple threads into the dialog you're viewing. Please forgive any resultant repetition or failures of chronological order.
---
---
REACH (Substances of Very High Concern): How will this affect metal finishers?
August 28, 2009
Q. Does anyone have an idea how the European Union "Reach" directive will affect metal finishers and what listed substances may be present in metal finishing operations?
Robert Reiten
President, Plating Shop - Bend, Oregon
---
August 31, 2009
A. Hi, Robert. Please stay in contact with NASF (www.nasf.org) as the Policy Group is making a strong commitment to keep the industry informed on this.
Regards,
Ted Mooney, P.E. RET
finishing.com
Pine Beach, New Jersey
---
---
August 10, 2010
Q. As the Works Chemist of a small electroplating firm based in Kent, UK I have been asked by my Director to determine the extent of our obligations under the REACH regulations. As a company we buy in a number of chemicals that are currently listed as (Substance of Very High Concern) SVHC or are being proposed as SVHC. In recent times we have received documents from our suppliers informing us that the products we use contain an SVHC in a concentration at or above 0.1%.

We were recently asked by one of our customers whether the electroplating service we offer will at some stage require REACH authorisation as the plated components will naturally contain trace amounts of SVHC.

My current interpretation of regulations suggests that we are unaffected. As a supplier of Articles only, as defined by EU Reach Regulation and estimated usage of any one substance per Article produced would not equal a ton of the substance/year per article. In addition the proportion of SVHC (e.g Chromium VI) present in a passivate layer per article is not greater than 0.1% by weight.

Please could you advise me as to the nature of our REACH obligation.

Lewis Mortimer
Plating shop works chemist - Ashford, Kent, United Kingdom
---
August 10, 2010
A. Lewis-
Here in the US, the National Metal Finishing Resource Center (NMFRC) had compiled some guidance documents for REACH. They are primarily aimed at assisting US metal finishers who export plated products to Europe, but there is some useful stuff for you there as well. Here is the link...

http://www.nmfrc.org/compliance/reach.cfm

Jon Barrows
, MSF, EHSSC
Springfield, Missouri
---
August 11, 2010
A. Lewis,

REACh has become the bane of our lives anywhere we use chemicals. Sometimes it is unclear what is required of us.

So, first of all I would recommend you check out the ECHA website, this has a massive amount of information and a lot of guidance notes. The guidance notes do take some wading through but if you are going to be the company REACh point of contact it will be worth it.

Secondly check out the UK HSE website. They have several good leaflets on your REACh obligations as well as links to the ECHA and other useful resources.

The declaration of SVHCs over 0.1% in articles is covered by two Articles of REACh.

Article 7 requires the declaration to the ECHA of any SVHC present in articles intended for release to the environment where that substance is present in articles at greater than 1 tonne/annum in importation or manufacture.

Article 33 requires that you tell your customers, within 45 days of request and free of charge whether there is any SVHC at greater than 0.1%, regardless of the amount of the substance that is used in manufacture or by importation per annum.

I would strongly recommend that you check out the ECHA and HSE websites before you go back to your boss and tell him what he needs to do.
Brian Terry
aerospace - Yeovil, Somerset, United Kingdom
---
August 13, 2010
A. In UK the Institute of Metal Finishing (IMF) regularly updates members on REACH as it applies to this industry.

There is a link from this website or go directly to

http://www.uk-finishing.org.uk/index.htm

and follow the link to REACH.

Look out for Southern Branch seminars on the subject and get the opportunity to discuss the problems with others in the same boat. See you there.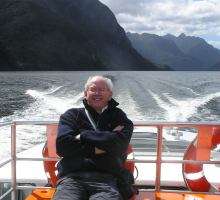 Geoff Smith
Hampshire,
England
---
---
REACH testing on Chemical film Class 1A
August 14, 2013
Q. Hello All,

I need to have some parts tested for the banned substance list for REACH. Our supplier that does the chem film cannot tell us what we need tested nor can our customer. I have read the list and it makes no sense to me. Can anyone let me know what substance needs to be tested for in Chemical film per Mil-DTL-5541 [link is to free spec at Defense Logistics Agency, dla.mil] Class 1A (Alodine 1200S).
Lisa Wheeler
metal stamping - Santa fe Springs, California, USA
---






August 14, 2014

A. Hi Parmajit,

What do you mean "REACH compliant"? Do you require compliance to Article 33 or do you need to show that your parts contain no SVHCs or do you mean that your product contains none of the Annex XIV materials?

Whether you are compliant to any of the above questions is going to depend on what chemistry you use for all aspects of your process (pre-cleaning, plating and post treatment), with the information supplied no-one can answer your question.

Brian Terry




Aerospace - Yeovil, Somerset, UK





---

August 14, 2014

A. First of all, nickel plating over mild steel is REACH compliant as all of the components are listed by echa.europa.eu. Even the co-deposited organics like the carriers, wetters and brighteners are listed.



But being REACH-registered does not mean that the product is necessarily free of Substances of Very High Concern (SVHC's). See the Wikipedia article on REACH for a significant amount of additional detail.
Nickel salts are SVHC's.

Some of the SVHC's are quite surprising - for example, boric acid, which people have used in eye drops for ages are SVHC's. (Boric acid is often used in nickel baths as a pH buffer.)

A number of investigators have found that 1- and 2-euro coins, when handled by the general populace, generate nickel salts, which some people are sensitive to. (References on request.)

I would expect that the behavior of nickel-plated steel screws would be quite similar.

I doubt that the EU will suddenly withdraw all of the Euro coinage. They have enough problems with Portugal, Italy, Greece and others.

So I don't think there will be a problem.

Note the similarity between this issue and the trivalent passivates, which generate SVHC's (hex chrome compounds) during the corrosion process; in fact, that is how they work.

Tom Rochester

Plating Systems & Technologies, Inc.


Jackson, Michigan, USA






This public forum has 60,000 threads. If you have a question in mind which seems off topic to this thread, you might prefer to Search the Site