Where the world gathers for
plating, anodizing, & finishing Q&As since 1989
-----
REACH Regulations Affecting the Plating and Metal Finishing Industry
October 1, 2021
Q. I am a metallurgist for a manufacturer. We have parts with zinc plating with gold dichromate (hexavalent). My question is about compliance with European regulations, specifically REACH.

Chromium trioxide and other hexavalent chromium compounds are listed on the REACH Candidate list. Materials on the list have to be reported if they are present in a product over 0.1% by weight. First of all, if you are familiar with REACH, please let me know if I am misunderstanding the regulation.

Is there any chance that hexavalent chromium compounds in the dichromate conversion coating would be over 0.1% by weight of the entire part? I stripped the zinc from one part, and the weight was reduced by about 0.2%. But that is the entire zinc plating and I believe the dichromate should just be a very small percentage of that, since it is just a conversion coating on the surface of the zinc. Does that sound right?

Also, does it seem likely that hexavalent chromium compounds will be banned outright for products other than cement and leather goods (for which it is already restricted) in the near future rather than just being on the candidate list?
Ken Kirby
- Kenosha, Wisconsin, USA
---
October 21, 2021
A. Hi Ken,
I handle REACH and all its works for the company I work for.
I will try to help you from my experience of it.

Firstly, you are correct, the amount of chromate on a plated part will be much less than 0.1% of the part's total weight.
So you would not have to declare its presence when selling the parts on.

As to the future of REACH authorised chrome VI compounds, they are currently registered on the 'ANNEX XIV' candidate list for specific uses, with REACH authorisation numbers for those uses and a sunset date when that authorisation expires.
As to the future, there are a number of consortiums that have been set up by impacted industry sectors to co-ordinate and lobby for the concerns of those industries.
Their aim is to persuade the European Chemical Agency, ECHA, to extend the authorisation for several of the chrome VI compounds, with respect to their specific uses, for a further period.
It is worth checking with your chemical supplier that they are within an authorised supply chain for your specific use of chrome VI compounds, and their plans around security of supply, or the development of alternatives.
There are pressures for the removal of chrome VI from both ends of the supply chain, from upstream manufacturers, the ECHA, and end users who wish to remove chrome VI from their products where possible.

Like you, Ken, my company is a downstream user of chrome VI within the supply chain.
We can only wait for others to make the changes required, be it either the design authority of the parts being made, or the manufacturers of alternatives.
The lobby within my industry, aerospace is very strong, so even though in some cases alternative chemical products have come on stream, other uses of chrome VI remain, it is highly likely that the use of chrome VI will continue on the current terms for the next period after the sunset dates are passed.
Further information can be found at jonesdayreach.com/
They are one of the lawyer groups lobbying the ECHA on behalf of the chrome VI consortiums.

I hope this helps.
As I say, the above is based on my experience of managing the chrome VI REACH issue, others may have other points of view that I too would be glad to hear.
Best regards
Mark Lees
- A forsaken rock in the Irish Sea
---
---
---
Closely related Q&A's, oldest first:
February 12, 2009
Q. I am starting to get requests to certify that my products are "REACH" compliant. The more I look into it the more confusing it gets. Is there a simple way to tell if a product is REACH compliant. I have had no luck in trying to navigate the official site.

REACH is a new European Community Regulation on chemicals and their safe use (EC 1907/2006). It deals with the Registration, Evaluation, Authorisation and Restriction of Chemical substances. The new law entered into force on 1 June 2007.
Richard Webb
Quality Engineer - Bloomingdale, Illinois, USA
---
February 17, 2009
A. REACH is one of the most important and complicated pieces of EU legislation to have come into being in recent years.

Your responsibilities under REACH will depend on whether you are supplying chemicals, mixtures or articles.

If you are supplying chemicals into the EU at amounts greater than 1 tonne/year then you need to have your materials registered with ECHA. The official website will give you guidance on the steps required in this case.

If you are supplying articles then there is a different requirement on your supply of goods. This involves the Substances of Very High Concern (SVHC) list published late last year. Under this part of the legislation you need to declare whether any of your articles contain one of the 15 listed chemicals at greater than 0.1% w/w of the total weight of the article. This is a little over-simplified, but again there is some very good guidance notes on the official website.

If you are still stuck you may have to employ a professional to help you through the legal nightmare that is REACH.

Try this link:

http://echa.europa.eu/

It has lots of guidance notes on what to do at the various stages of REACH. If you take it step by step you'll get there.
Brian Terry
Aerospace - Yeovil, Somerset, UK
---
---
To minimize searching & thrashing, multiple threads were merged; please forgive repetition, chronology errors, or disrespect of other responses (they probably weren't there) :-)
---
---
REACH (Substances of Very High Concern): How will this affect metal finishers?
August 28, 2009
Q. Does anyone have an idea how the European Union "Reach" directive will affect metal finishers and what listed substances may be present in metal finishing operations?
Robert Reiten
President, Plating Shop - Bend, Oregon
---
August 31, 2009
A. Hi, Robert. Please stay in contact with NASF (www.nasf.org) as the Policy Group is making a strong commitment to keep the industry informed on this.
Regards,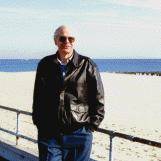 Ted Mooney
, P.E.
Striving to live Aloha
finishing.com - Pine Beach, New Jersey
---
---
August 10, 2010
Q. As the Works Chemist of a small electroplating firm based in Kent, UK I have been asked by my Director to determine the extent of our obligations under the REACH regulations. As a company we buy in a number of chemicals that are currently listed as (Substance of Very High Concern) SVHC or are being proposed as SVHC. In recent times we have received documents from our suppliers informing us that the products we use contain an SVHC in a concentration at or above 0.1%.

We were recently asked by one of our customers whether the electroplating service we offer will at some stage require REACH authorisation as the plated components will naturally contain trace amounts of SVHC.

My current interpretation of regulations suggests that we are unaffected. As a supplier of Articles only, as defined by EU Reach Regulation and estimated usage of any one substance per Article produced would not equal a ton of the substance/year per article. In addition the proportion of SVHC (e.g Chromium VI) present in a passivate layer per article is not greater than 0.1% by weight.

Please could you advise me as to the nature of our REACH obligation.

Lewis Mortimer
Plating shop works chemist - Ashford, Kent, United Kingdom
---
August 10, 2010
A. Lewis-
Here in the US, the National Metal Finishing Resource Center (NMFRC) had compiled some guidance documents for REACH. They are primarily aimed at assisting US metal finishers who export plated products to Europe, but there is some useful stuff for you there as well. Here is the link...

https://www.nmfrc.org/compliance/reach.cfm

Jon Barrows
, MSF, EHSSC
GOAD Company

Independence, Missouri
---
August 11, 2010
A. Lewis,

REACh has become the bane of our lives anywhere we use chemicals. Sometimes it is unclear what is required of us.

So, first of all I would recommend you check out the ECHA website, this has a massive amount of information and a lot of guidance notes. The guidance notes do take some wading through but if you are going to be the company REACh point of contact it will be worth it.

Secondly check out the UK HSE website. They have several good leaflets on your REACh obligations as well as links to the ECHA and other useful resources.

The declaration of SVHCs over 0.1% in articles is covered by two Articles of REACh.

Article 7 requires the declaration to the ECHA of any SVHC present in articles intended for release to the environment where that substance is present in articles at greater than 1 tonne/annum in importation or manufacture.

Article 33 requires that you tell your customers, within 45 days of request and free of charge whether there is any SVHC at greater than 0.1%, regardless of the amount of the substance that is used in manufacture or by importation per annum.

I would strongly recommend that you check out the ECHA and HSE websites before you go back to your boss and tell him what he needs to do.
Brian Terry
Aerospace - Yeovil, Somerset, UK
---
August 13, 2010
A. In UK the Institute of Metal Finishing (IMF) regularly updates members on REACH as it applies to this industry.

There is a link from this website or go directly to

http://www.uk-finishing.org.uk/index.htm

and follow the link to REACH.

Look out for Southern Branch seminars on the subject and get the opportunity to discuss the problems with others in the same boat. See you there.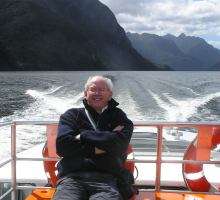 Geoff Smith
Hampshire, England
---
---
REACH testing on Chemical film Class 1A
August 14, 2013
Q. Hello All,

I need to have some parts tested for the banned substance list for REACH. Our supplier that does the chem film cannot tell us what we need tested nor can our customer. I have read the list and it makes no sense to me. Can anyone let me know what substance needs to be tested for in Chemical film per MIL-DTL-5541 [affil. link or DLA] Class 1A (Alodine 1200S).
Lisa Wheeler
metal stamping - Santa fe Springs, California, USA






August 14, 2014




A. Hi Parmajit,

What do you mean "REACH compliant"? Do you require compliance to Article 33 or do you need to show that your parts contain no SVHCs or do you mean that your product contains none of the Annex XIV materials?

Whether you are compliant to any of the above questions is going to depend on what chemistry you use for all aspects of your process (pre-cleaning, plating and post treatment), with the information supplied no-one can answer your question.

Brian Terry




Aerospace - Yeovil, Somerset, UK






---

August 14, 2014




A. First of all, nickel plating over mild steel is REACH compliant as all of the components are listed by echa.europa.eu. Even the co-deposited organics like the carriers, wetters and brighteners are listed.



But being REACH-registered does not mean that the product is necessarily free of Substances of Very High Concern (SVHC's). See the Wikipedia article on REACH for a significant amount of additional detail.
Nickel salts are SVHC's.

Some of the SVHC's are quite surprising - for example, boric acid, which people have used in eye drops for ages are SVHC's. (Boric acid is often used in nickel baths as a pH buffer.)

A number of investigators have found that 1- and 2-euro coins, when handled by the general populace, generate nickel salts, which some people are sensitive to. (References on request.)

I would expect that the behavior of nickel-plated steel screws would be quite similar.

I doubt that the EU will suddenly withdraw all of the Euro coinage. They have enough problems with Portugal, Italy, Greece and others.

So I don't think there will be a problem.

Note the similarity between this issue and the trivalent passivates, which generate SVHC's (hex chrome compounds) during the corrosion process; in fact, that is how they work.




Tom Rochester




CTO - Jackson, Michigan, USA


Plating Systems & Technologies, Inc.