Where the world gathers for
plating, anodizing, & finishing Q&As since 1989
-----
Any hope for vandalized elevator interior?
August 1, 2010
I need to provide an estimate for repair of two elevator interiors that have had their stainless steel scratched (most likely with keys). Some of the scratches are quite deep, so I'm not sure if buffing is an option. We've discussed scuffing the entire stainless steel surfaces with a power tool such as an orbital sander but I'm reluctant because of the tight spots that will be difficult to reach. Couldn't this also cause future rusting if the metal is scuffed too deeply? Any suggestions would be appreciated.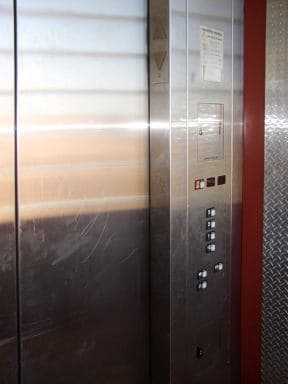 Karl Ludwig
artist - Dallas, Texas USA
---
August 6, 2010
scuffing it up will not cause any rusting of the material. the depth of those scratches might still be a problem I don't know what to tell you there. however, you are lucky they did not use liquid etch. that stuff is impossible to get off. even after grinding.

I would try the disc sander, who knows it may clean it all up.
Craig Fenn
- Provo, Utah, USA
---
August 13, 2010
Thanks Craig, I may do that. So far I've tried a test spot using two grades of Scotchbrite pads rubbing in the direction of the grain and I'm having some success, although the scratches are still evident under some lighting situations. I also picked up a kit from Scratch-B-Gone. I'm going to test that this weekend. I'll post my results.
Karl Ludwig
- Dallas, Texas, USA
---
August 16, 2010
I tested the Scratch-B-Gone kit and it worked fine. I discovered that using the kit's more aggressive sandpaper worked better to remove deep scratches than the Scotchbrite pads they included. The company's proprietary chemical Ultra Shine is apparently used to blend in differing oxidation of surface areas that have been repaired and areas that have not. In my case I will be sanding all the surfaces so I shouldn't need this chemical. In fact I will probably just pick up some of my own sandpaper and cut the sheets to fit on the handle from the kit.

Can anyone suggest any kind of sealer that might help to reduce the severity of future scratches? Should I just use a standard stainless steel polish?
karl ludwig
- Dallas, Texas, USA