Where the world gathers for
plating, anodizing, & finishing Q&As since 1989
-----
What caused the yellow spots on chromic acid anodized part's surface? and how to avoid?
July 27, 2010
Hello, I'm Chuck Huang, from China, as a chemical engineer work in aero industry.
I have some trouble in the chromic acid anodizing process. Hope experts can give me some advice. Thanks! Information as below:

Material: Aluminium Casting A356-T6
Process: Black chromic acid anodize per Mil-A-8625 type I class 2 (black)
Issue: Yellow spots were fund after chromic acid anodize in milled surface only, not any yellow spots on casting surface.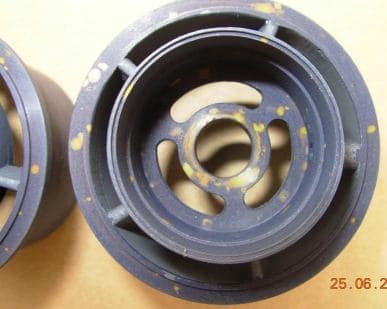 Chuck Huang
plating shop employee - Shanghai, China
---
July 29, 2010
Hi Chuck Huang,

From a distance always difficult to troubleshoot, so this is only a wild guess, but it looks like you have a typical (die-?)casting problem: If the parts are cast, the very surface is pore free, but relatively close to this surface you have more pores. The milling removes the even, pore free surface and leaves the porous surface, in which electrolyte rests are entrapped and cause spotty bleeding out. You can try to investigate the discoloured area's at larger magnification to check if this is the real case. Look for this porosity at non processed parts as well and compare with the non-milled ones to see if this wild guess becomes true.
Remedy a bit more difficult, but in principle you have to look into the casting process (or avoid the milling). You could look for "casting, porosity" in the internet and will find a lot of information. If you're sure it's something else, I guess we need a more detailed insight in the nature of your product and process. You can always start with improving the quality of your rinsing processes by applying pressure spraying, increased rinsing temperature, prolonged rinsing etc. but pores are difficult to clean....

Best regards,
Harry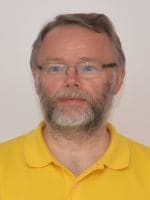 Harry van der Zanden
- Budapest, Hungary
---
July 31, 2010
Hi,Harry,

Thanks your advice, I'll try.
Chuck Huang
- Shanghai, China