Where the world gathers for
plating, anodizing, & finishing Q&As since 1989
-----
Zinc peels off from burnt area
July 22, 2010
I'm plating automotive oil filter body (steel) which gone thru high temperature oven for copper joining. There are marks (white and dull) on the steel surface after the oven process. I m not sure is it burnt or oxidised. We take off the marks with hairline wheel polisher. The part then put in pretreatment soak clean and acid pickle, follow by alkaline deruster dipping before goes into alkaline non cyanide zinc plating.

The zinc plating looked good at the earlier stage, but after 1 a week time, zinc peel off from the polished burnt area while the other area remain shine and good adhesion.

Since it is not considered heat treated part, we do not proceed any oven baking process after zinc plating. Question is how can I prevent this problem happen again since it occurs after delivery to customer and causing much of troubles.
Sam Wong
electroplater - Malaysia
---
July 31, 2010
Dear Wong,

I guess that your problem happened due to not proper pretreatment before alkaline non-cyanide zinc plating.

Seem to me that you have burnt oil on that spot, just guessing.

So, I think you need more strong pretreatment like we did in Indonesia mostly fe. Degreaser-Anodic Cleaner (1)*)-Pickling**)-Anodic Cleaner(2)-Acid Dip-(ALKALINE DIP-is optional before Alkaline NonCyanide Zinc)-Alkaline NonCyanide Zinc plating-Chromating...

NOTE:
*) Anodic Cleaner - we use High Alkaline Builder + Descaling Agent- Two component(not just ordinary Electro Cleaner)
**) Pickling - HCl + Accelerator / Oxidizing Agent

Good luck.

Best regards,
Tony L. Chandra
Electroplating Chemicals Supplier
Jakarta-Indonesia
Tony Chandra
- Jakarta, Indonesia
---
Dear Wong,

You may have to improve your pretreatment system.To include a descaling step would be ideal.
Have the job checked on the problematic area before going into the plating bath.
regards





T.K. Mohan




plating process supplier - Mumbai, India






---

Dear Mr. Wong,

1. One reason may be the pretreatment,

2. The other one may be due to higher temperature in the oven. Please check at what temperature they are joining the copper.
P. Gurumoorthi
electroplating process chemicals< - Chennai, Tamilnadu, India


---
August 4, 2010
Copper brazing is done at temperatures near 2000F. The atmosphere in the brazing furnace must be a reducing atmosphere. It sounds like you do not have good control over the brazing atmosphere, and are getting severe oxidation.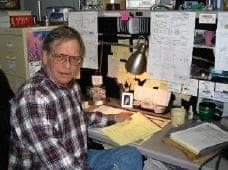 Jeffrey Holmes, CEF
Spartanburg, South Carolina
---
August 23, 2010
Thanks Tony, Mohan, Gurumoorthi and Jeffrey. Your replies are very much appreciated. But I still doubt with the plating problem either is due to pretreatmet or brazing process. I have polished the parts with hairline wheel and it looked clean before plating. I also tried in electro-degreasing but yet the problem still occur.

My customer braze it in oven and put aside to cool down with room temperature (37C), the oxidision happen at around 2%. The parts done by cool swagging proccess, is the material structure changing being a factor to cause such problem? I need to verify which stage should I go either is manufacturing, brazing, pretreatment or plating chemical as I tried many pre treatment chemicals but fail.

Thanks again.
Sam Wong
- Malaysia
---
September 13, 2010
Hi all, I have carried out some investigation on my plating peel off parts. I have found that the oil filter body has much of oil (used during cool swagging process) when put into oven. After the process, a white burnt oil mark occurs on the surface. As my earlier statement, I had polished the parts and cleaned with alkaline deruster before plating. It looked clean while plating, but peel off after several time. I wonder is the oil burnt surface has any material structural change which lead to the peel off problem. The peeling problem only happen on the oil mark area. It is very much appreciated for anyone who can provide some advices. Thanks.
Sam Wong
- Selangor, Malaysia
---
September 14, 2010
Hi Sam Wong

If I read your and other readers comments, it looks as if you have the solution at hand already.
If I understand well, it are the very oily area's which show the peeling. Why can't you remove this excessive oil before the annealing? It can indeed cause, especially if the atmosphere is not a reducing one, very severe, difficult to remove oxidation and C-rich surfaces which are nearly impossible to clean afterwards.

I know it's sometimes difficult to get customer co-operation but to get rid of this problem is also in the interest of the customer.

Best regards,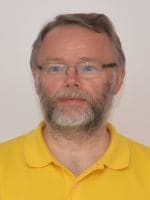 Harry van der Zanden
- Budapest, Hungary
---
September 16, 2010
Thanks Harry for your idea. Yes I have asked my customer to clean the oily surface and so far it become much better. That's why I have been confirmed that the peeling is caused by oily burnt surface. Anyway, on my hand still keeping many of old similar peeling parts. I tried to repolish and re-plating but the zinc peel off again. Do you have any idea how to solve those defect parts? It would be great if those parts could be replated so that we wouldn't loose much of material cost.
Sam Wong
- malaysia