Where the world gathers for
plating, anodizing, & finishing Q&As since 1989
-----
Hydrogen embrittlement of high carbon steel after tin plating

finishing.com is possible thanks to our supporting advertisers, including:
this text gets replaced with bannerText

Tutorial:
High strength steel is subject to a problem called hydrogen embrittlement which makes it prone to snapping, cracking or fracturing under light loads.
In the plating process the work is sometimes cathodically cleaned which will generate hydrogen at the work surface; it is usually acid dipped -- and acids function by releasing hydrogen at the surface; the work is made cathodic during plating, which again releases hydrogen at the work surface because not all of the applied current always causes plating, but to varying degrees it hydrolyses water into hydrogen & oxygen. Hydrogen from any of these sources migrates into the grain structure of the steel, weakening it.
The general solution is to minimize these sources of hydrogen at the work surface, and to "bake" the parts immediately after plating to release the hydrogen before it does permanent damage.
This is only a very brief intro ... some steels are too high strength to electroplate, mechanical plating is sometimes used instead of electroplating, blasting is sometimes used to eliminate acid dipping, some steels must be baked after pretreatment but before plating, and again after plating.
Current postings:
January 13, 2022
Q. I am William,
I have been facing a brittleness problem while electroplating a fishing hook. We heat treat and temper a formed high carbon steel wire. While bending it, it was strong and bent okay. We are happy up to this. After we are going to electroplating process we cannot achieve the same ductility of Heat treatment process. It was breaking. It was affected by hydrogen embrittlement.
Baking the hooks is also not working out because tin plating is removed while baking. I use acid tin. I face this problem for 2 years. Someone please help me. How to make good high carbon steel fishing hook?
William hemilton
- India, Tamilnadu
---
January 2022
A. Hi William. We appended your inquiry to a thread which offers good thoughts on this subject, ranging from plating with different material to hydrogen de-embrittlement baking not being the cause of your adhesion problems. But I think the answer may lie not in the tin-plating step per se but in the pretreatment for plating: cathodic electroplating and/or acid dipping. Can you blast a few parts or manually scrub them with pumice as your pretreatment and then directly tin plate them at the lowest possible current density without any further cleaning or activation and see if hydrogen embrittlement is still a problem or not? Then bake some of them and see if adhesion is a problem or not.
Luck & Regards,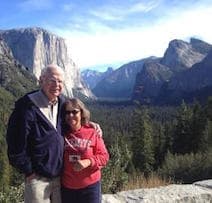 Ted Mooney
, P.E. RET
Striving to live Aloha
finishing.com - Pine Beach, New Jersey
---
---
---
Closely related Q&A's, oldest first:
July 16, 2010
Q. Hi, we are trying to get wire products to be used in salt water made from High carbon steel & tin plated, with a copper undercoat and the problem we are facing is hydrogen embrittlement after the process despite a few suggesting that we dip the same in boiling hot water for few minutes after each operation during the plating process, which though made some difference but not the desired result and even baking them made the plating peal off after they were bent. The plating needs to be ductile as the hooks are reused many times and mostly re-bent to shape using a tool.
Can anyone suggest a method to get rid of this problem ? Also, I would be glad if someone could suggest a much better plating (preferably alloy plating with tin) that would be fulfill all these criteria. Thanks!
Vikram Krishnan
manufacturer of wire products - Coimbatore, Tamilnadu, India
---
July 16, 2010




A. I would switch to monel wire or a suitable wire for your use.

I am a bit surprised that you are having a hydrogen embrittlement problem with copper/tin. This means that your wire is cracking/breaking when you bend it a bit less than the plain wire being bent the same amount/times. Bending work hardens steel and it will fail.
For true hydrogen embrittlement, you must bake the parts as soon as possible after the plating. Hot water will do nearly nothing for you except cause adhesion problems.
After bake you have either put too much plate on, or it is too highly stressed or one or both of your plates are not on properly activated material.
Finally, with wire, you are asking a lot out of your plate if you have a thick coating. Take a look at bead wire, it has a very very thin plate of tin or silver or bronze, to be able to do sharp bends. Try a more gentle bend with a larger radius.

James Watts




- Navarre, Florida






---

"Fundamentals of Hydrogen Embrittlement"
by Michihiko Nagumo
from Abe Books
or

Affil. Link
Your purchases make finishing.com possible

July 19, 2010




Dear Vikram Krishnan.

A. As per ISO 2093 [affil. link], Hydrogen De embrittlement process is not advisable for Tin Plating parts.
Hydrogen penetration in the Tin plating is very low.

Tin plating will start melting from 232 °C.

Tin plating is normally for Solderability & conductivity.

Can I know the reason, why you selected the Tin plating.

Anyway, as per your comments, you are going to use in salt water, for this suitable is powder coating or non electrolyte coating, like dip spin or spray in zinc flake or PTFE coating

Kannan Boopathi




- Salem, TamilNadu, India






---

July 19, 2010




Vikram,

A. Just changing your plating to tin alloy is not going to solve your problem. Tin plating is ductile so it is not the coating itself that is the problem.

Firstly, if you are getting the coating lifting after any form of thermal operation it sounds as if you have a general adhesion problem. This is usually associated with poor surface preparation prior to plating. There may be residual dirt left on the surface or the material may not be active enough. We don't have enough details of your process to give an accurate answer there I am afraid.

Secondly, de-embrittlement is done at much higher temperatures than boiling water. It should be done in a dedicated oven. The normal de-embrittlement temperature is approximately 375 °F (195 °C), although different customers will quote slightly different temperatures to you. Low tempering temperature materials and carburised materials tend to be done at a lower temperature, approximately 275 °F (135 °C). Embrittlement is also time dependent so the parts need to be in the oven as soon as possible. For high strength steels it should be within an hour, although I have seen up to four hours quoted in some specifications. The time in the oven will also depend on the strength of the material. Generally, the higher the strength of the material the longer the de-embrittlement time.

The de-embrittlement operation will not reduce the ductility of the coating, but is a good adhesion test. If there is a fault in your plating this will find it out.

Brian Terry




Aerospace - Yeovil, Somerset, UK




---
---
June 3, 2015
Q. We are Tin plating C75 Spring Steel components. In a recent lot, the parts after tin plating, failed to qualify the bend test (part should not crack). To cross verify the input condition of the component, we have conducted bend test before plating and the component qualified in the test.

We suspect some abnormalities in the tin plating process which makes our component brittle.

Appreciate if some one could share your expertise in the understanding the problem

Vignesh
Vignesh Murugesan
Employee - Tamilnadu, India
---
June 6, 2015
A. Hi Vignesh,

Did the crack happen on tin deposit only or also steel? Did your tin plating process involve cathodic degreasing which generates hydrogen gas onto steel part that might cause hydrogen embrittlement?

Regards,
David

David Shiu
- Singapore
---
July 20, 2015
Q. Hello David,

The crack is noticed on steel.

Our tin plating involves hot De-greasing (Metal Cleaner mixed with water and maintained at temperature 55-65 °C duration 30 minutes) followed by cold water rinsing / Tin plating / Cold water rinsing.

Are there any possibilities of embrittlement in this case?
Vignesh Murugesan
[returning]
- Tamilnadu, India
---
A. Hi Vignesh. There was no acid dip at any point, nor any cathodic cleaning or other source of hydrogen in the process? If so, then the tin plating did cause the hydrogen embrittlement, and it's probably wishful thinking to hope that it was a strange contaminant in the bath that caused it rather than the essential cathodic process of electroplating.
Still, as the current density increases, efficiency declines and hydrogen evolution increases, eventually resulting in "burning" -- so I suppose it's possible that you tried to plate those clips too fast and it accentuated the hydrogen embrittlement issue beyond its normal effect. Good luck!
Regards,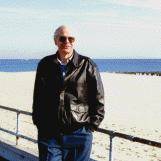 Ted Mooney
, P.E.
Striving to live Aloha
finishing.com - Pine Beach, New Jersey