Where the world gathers for
plating, anodizing, & finishing Q&As since 1989
-----
Caustic Spill; Treatment method needed!
July 14, 2010
Hi, my name is Norman. I am the Waste Water Treatment Supervisor at an aluminum manufacturing plant in Georgia.
My situation is...I had a spill of Caustic inside my plant, now I have about 1200 gallons of caustic to treat before discharging to the city. What is the best and cost effective way to rid myself of this chemical?
Norman Payne
Norman Payne
Waste Water Treatment Supervisor - Litha Springs, Georgia
---
July 16, 2010
Hardly will anyone dare to comment on this. Large spills, ground pollution, cleaning and sewer discharge are subject to local regulations not opinion. G. Marrufo-Mexico
Guillermo Marrufo
Monterrey, NL, Mexico
---
July 19, 2010
This is obviously a reportable spill and hopefully you reported it promptly to the proper environmental and occupational health authorities.

That said the easiest thing to do is to have a licensed waste hauler remove the recovered material from your plant. I know this is not the least expensive but I would like to point out several considerations:

1. Documentation that you disposed of the spill in a correct manner.

2. The possibility that your effluent discharge permit (you do have one if you are contemplating treatment) might not allow this discharge.

3. The processing of this discharge might not be of the same type and manner as that described in your discharge permit documents.

4. If you do not have a permit to treat waste and discharge same you should not even be contemplating any type of action other than outside disposal.
Gene Packman
Great Neck, New York
---
July 20, 2010
If the spill was confined to your plant, you could take the position that it never escaped secondary containment.

Pump it into a tank and bring the pH down to something like 9 with sulfuric acid. Send out a sample for analysis; look for copper, nickel, zinc and chromium - both total and dissolved.

Is this a caustic etch solution? If so, it likely contains complexing agents, such as gluconate/glucoheptonate. Your best bet is this case is to apply a sulfur based precipitant at about pH 8.5.

Is your dissolved chromium high? In that case, bring the pH down to 6, and add some ferrous sulfate...then bring it back up to 8.5, and add floc.

Dave Wichern
Consultant - The Bronx, New York
---
July 22, 2010
Hi. In an age where your international competition is eating you for breakfast, making kids' jewelry out of 70 percent cadmium, and with WalMart and China permitted to just tell the buyers to throw these tons of cadmium in their garbage, rather than facing the disposal costs and appropriate multimillion dollar fines . . . and in an age of calamitous oil spills in the Gulf due to shortcuts and no contingency plan . . . there is no reason to accept monstrous hauling costs if you can safely and legally contain and treat the spill yourself.
I was involved in a somewhat similar situation in Baltimore where a plating shop fire led to their containment pit being filled with thousands of gallons of contaminated wastewater. We felt that if we asked the city what to do there would be probably be weeks of hemming and hawing followed by being told to have it hauled. So we told the city about the fire, about the waste, and that we planned to begin bleeding it into the waste treatment system, with the effluent remaining in full compliance. Obviously not legal advice, but we felt that if the city was properly alerted and nobody said "Stop!", odds were we wouldn't have actual legal issues. It's been years and no repercussions, so that's what I'd try next time.
Regards,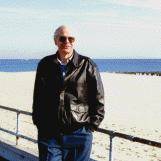 Ted Mooney
, P.E.
Striving to live Aloha
finishing.com - Pine Beach, New Jersey