Where the world gathers for
plating, anodizing, & finishing Q&As since 1989
-----
Unable to electroplate copper on EN Nickel
July 9, 2010
A sample of EN Nickel on silicon substrate was annealed in N2 for 20 min to form nickel silicide at 300~400 C, the sample is then de-oxidized in 10% sulfuric acid for 5 min to produce fresh Ni surface, the sample is then DI water rinsed and air-dried for 5 min just before copper plating. Copper plating was conducted but with poor results. Only part of the sample has copper, the rest has no or very little copper islands. Plated copper appeared to consist of dense islands, not continuous film.

We think there is still nickel oxide left, so we extended sulfuric acid time to hours, still some part of the Ni surface won't plate copper.

I think our annealing process produced too thick oxide layer on Ni with remanent oxygen in the oven. Is there more effective way to remove nickel oxide other than H2SO4?

Any suggestion is welcome.
John Zhu
Product designer - Palo Alto, California, USA
---
July 15, 2010
Nickel oxidizes fairly rapidly, even if it does not show.
I doubt if the N2 environment is reducing enough to remove the oxides and the part is quite probably removed into an air environment while it is still warm, and will accelerate the oxidation.
Next, In my work with high nickel parts, sulfuric acid alone was totally inadequate to activate the part. We used a couple different strengths of sulfuric-hydrofluoric with low voltage current. We also used a dip in nitric-HF acid mix.

As soon as you say silicon, you might have a problem with using a fluoride acid.

I suspect that those that have a great way of doing it are not talking about how they do it.
James Watts
- Navarre, Florida
---
July 16, 2010
John,

I would probably use a very short dip in nitric acid to remove oxides and re-activate the surface. Be careful, nitric acid aggressively attacks nickel so you really do need to keep an eye on it and use a very short dip time.

Another problem you have is that you are taking too long from activation to plating. Nickel will quickly repassivate after activation. It is normally recommended that plating commences within two minutes of activation and that time really mustn't be exceeded. Once you have your copper strike on you have a little more time to transfer to the copper plating tank, but it is critical you start the copper strike within two minutes.
Brian Terry
Aerospace - Yeovil, Somerset, UK
---
July 16, 2010
A highly inefficient high chloride bath known as
Woods strike is the preferred pre-treatment used to activate nickel and other compounds that tend to form tenacious oxide layers that interfere with adhesion. A clean and thorough rinse before plating is all you need. There is no need to dry. Obviously, air drying or drying in an oxygen contaminated atmosphere will re-passivate the surface.
---
July 16, 2010
Dear John,

And on top of all the good advices given above, I recommend you to first use a so called cyanidic copper strike, directly after you activated and thoroughly rinsed the parts. The metal finishing guidebook gives you several compositions, use it at 50°C. and once you have a even Cu-plating, continue with the sulphuric acid copper electrolyte. This sequence prevents you from a lot of adhesion and/or uncovered areas problems.

Best regards,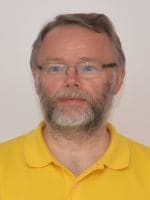 Harry van der Zanden
- Budapest, Hungary