Where the world gathers for
plating, anodizing, & finishing Q&As since 1989
-----
Powdercoated finish on outdoor lighting is chalking and fading
July 7, 2010
Q. Finish Takes a Turn for the Worse! The housing is part of an outdoor lighting fixture that has been powder coated.
The housing looks like the unit on the right to start.
These are in Oregon, so I guess it gets pretty moist out there.
For a good part of the day it is probably exposed to sunlight.
At night a fluorescent light turns on inside of the unit.
In 60 days it develops this white chalk-like substance.
Only the tops and sides get this substance and not the back.
The lamp radiates heat, so the top of the housing is hotter and is exposed more to the environment. Does the group know if this is predominantly- 1. Wrong Powder Coat Compound, 2. UV Exposure, 3. Poor Powder Coat Process, or 4. Moisture and/or Heat Related.
Mike Winters
- Irvine, California, USA
---
First of three simultaneous responses
A. Dear Mike,
Unfortunately you have excluded some of the most important information to enable anyone to offer a precise answer to your problem.
1)What type of powder was used in the coating process?
2)Are the items processed in house our by trade coater?
3)Substrate metal?
However, we guess that someone with a little knowledge of the different properties offered by various resin systems has specified a polyester powder for the finishing coat -- although chalking at 60 days would tend to indicate an epoxy/polyester or even the more prone to chalking epoxy type was used.
You probably realise by now, no images were available for the viewer to see any other problems other than the chalking defect.
With so little to go on my thoughts are:
a)Ensure that it is a polyester powder being used.
b)If the answer is "yes" then specify the "Super Durable" type of polyester as these will perform much better than the commercial grade.
c)If a SD poly is being used then consider pure Acrylic powders, (not the hybrid types). Unfortunately, they will present application problems as they are incompatible with other types of powder (causing defects) and require a dedicated spray area.
Terry Hickling
Birmingham, United Kingdom
---
Second of three simultaneous responses
A. This sounds to me like an error in Powder selection.
If an epoxy or hybrid powder has been applied you have the answer to your problem.
UV resistance is a key performance parameter for exterior application.
A polyester formulation would normally be specified in this application.
Get hold of the consumable Product Data Sheet & MSDS.
These will reveal the formulation.
Regards,
Bill
William Doherty
Trainer - Salamander Bay, Australia
---
Third of three simultaneous responses
A. Could be that your powdercoating is epoxy powder, which is not very UV resistant and goes chalky in sunlight.

Geoff Crowley
Crithwood Ltd.
Westfield, Scotland, UK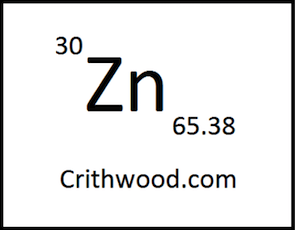 ---
July 12, 2010
Hey folks, thanks for the answers. I submitted photos but they haven't caught up with the post yet. Here is some additional information. The base substrate is die-cast aluminum. I do not know the powder coat formulation or type. These fixtures are purchased from a merchant supplier. Chalking does not appear on the bottom of the housing. Supplier suggests acid rain or airborne contaminants.
Mike Winters
Product Designer - Irvine, California, USA
-----
Ed. note: Sorry, for the delay; here's the photos: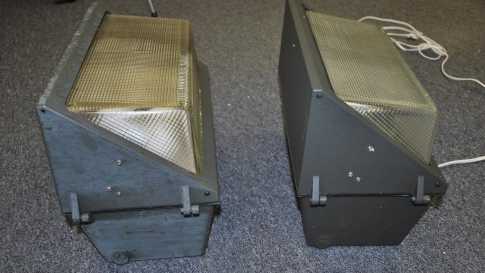 ---
July 15, 2010
As you do not know the source of the powder application it sounds like that we all agree on the wrong powder for the job was applied... a third world mf?
Terry Hickling
Birmingham, United Kingdom
---
July 18, 2010
The photos confirm that this is epoxy powder.
This is totally unsuitable for exterior applications.
With such a basic mistake being made with powder selection one can only shudder to think of what preparation / pretreatment has been used.
I suggest you write up a formal specification and insist on conformity. You might try to access AS 3715 [affil. link] (superceded but excellent).
The question now I guess is what do you do with any stock?
If this is a problem let us know before the problem is compounded.
Regards,
Bill
William Doherty
Trainer - Salamander Bay, Australia