Where the world gathers for
plating, anodizing, & finishing Q&As since 1989
-----
Problem with leveling bright nickel bath
July 1, 2010
Hi friends, I need to solve this problem, I have a problem with a leveling deposit from a bright nickel, I give 20 minutes and still been the marks from a polish, I've made some changes with the system but I do not if I'm right.
the solution is this :
270 gr/lt nickel sulfate
60 gr / lt nickel chloride
50 gr / lt boric acid
alil sodium sulfonate
sacharin
and the brightener, I do not which is the main component, but I've seen that this gives me more leveling than the alil does.
Please help me if somebody can do.
Fabian Barragan
TECHNICAL - GDL, JAL, MEXICO
---
July 9, 2010
Hi,

There are some raw materials which is used in conjunction with Saccharine to increase the leveling effect in Nickel, but to do these experiments and R & D , it better to try out the formulated product from one of the known suppliers and request him your application and your need of leveling.

Best Regards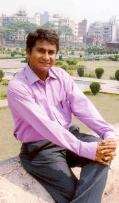 Praveen Kumar
plating process supplier
Mumbai, India
---
July 11, 2010
There may be other reasons but if the parts shine and only some of the marks are still there, I'd bet your problem is a careless polishing job. There's a limit to what a bright nickel bath can level. Go back to the polishing step and review what needs to be done to uniform and improve the surface. Good luck!
Guillermo Marrufo
Monterrey, NL, Mexico
---
July 24, 2010
Yes, polishing could be a problem. There are many compounds found in primary and secondary brighteners as well as separate levelers. Suppliers put much time and money into developing a product to produce a superior result by combining their version of the optimum quantities of the various compounds in a synergistic manner. Making your own primary and buying the secondary (which I think is what your post states) can cause problems in getting the best result. This is why people buy brighteners instead of making their own. You can do a lot less polishing if you were using a high leveling brightener.

Remember, leveling is the ability to optically fill scratches. If you want to test how you bath levels, and you have a Hull Cell available, evenly scratch the surface with 150 grit emery paper on two panels and after plating in the cell observe how the scratches appear to be filled. This will give you an indication of how your leveling is and allow you to make statements independent of your polishing.

Note: If you have a jiggle cell that would be even better.
Gene Packman
- Great Neck, New York