Where the world gathers for
plating, anodizing, & finishing Q&As since 1989
-----
Antigalling processes for stainless steel Medical Devices
June 30, 2010
I am exploring various option of Coating on SS to reduce friction and improve antigalling along with corrosion resistance. The key thing is the process should be simple like dip or spin coat (should cost less) As per my understanding CVD/ PVD cost is high but not sure about Cost vs Volume ratio for CVD/PVD/ALD.

Also the coating should with stand sterilization and should be biocompatilbe.

I would be thankful for any helpful info may be about process or vendor.

Thanks
Rajat R
Product Designer - India
---
July 1, 2010
If you said what the device(s) is/are, you will get better answers.
You are not going to find a cheap process that will do all that you ask. Electroless nickel and chrome plating are the normal candidates (as well as PVD), but they are not simple dip processes.
Normally, if you go "cheap" you get a "cheap" product that does not last long or does not do what you ask.
James Watts
- Navarre, Florida
---
July 3, 2010
Since it is a medical device, electroless nickel plating, Chrome plating, etc. can not be recommended from biocompatibility point of view.

TiN coating deposited by PVD has been explored for implants. Hydroxyapatite coating may be another option. Considering the importance of the product and its application area, you cannot afford to take the risk of failure in going for a cheaper finish, as rightly pointed out by James Watts.

T.S.N. Sankara Narayanan
- Chennai, Tamilnadu, India
(ed.note Nov. 2017: The good doctor has a fascinating blog at https://advancementinscience.wordpress.com)
---
July 7, 2010
There exist electroless nickel which can be used. I've worked with surgical staples, which were teflon-EN. Quality control, however, would be a nightmare. You will first need to activate the stainless, which depending on the grade can be quite a challenge. Then a copper diffusion barrier must be plated, otherwise the nickel will diffuse into the stainless (and you're left with nothing more than an inferior grade of stainless). Afterwards, the electroless nickel could be plated.

PVD requires more expensive equipment and materials, but when you look at repeatability and operator costs, it doesn't require much more.

With all that being said, why are you using stainless and not some other substrate such as a titanium or CoCr alloy?
Robert H Kinner
- Toledo, Ohio
---
July 13, 2010
PVD coatings will work. Stainless steel and titanium orthodontic brackets have been coated with TiN and ZrN for years, primarily for low friction and reduced galling so the arch wires slide freely in the brackets. PVD is not necessarily a high cost process. The equipment is very expensive, but operating costs are not great, especially if you are running the same parts all of the time.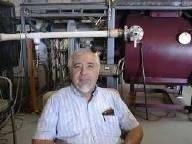 Jim Treglio
-
scwineryreview.com
PVD Consultant & Wine Lover - San Diego,
California
---
July 20, 2010
You haven't stated what you want to coat it with, nor the thickness required. Other options are plasma spray, enameling, sputter coating and EPD.
Jennifer Bibby
- Sheffield, United Kingdom
---
July 21, 2010
Thanks Jim,Robert,James and Narayanan.
Robert

We use various other grades of materials also like Ti alloy or CoCr but my current task is to find coating for components made of SS (Various grades of 300 and 400 series and some from PH grade also.) So exploring what else coating can be used.

Jim / Robert / James / Narayanan
Can you help / provide direction about what to coat on Stainless Steel to solve the problem of galling and achieving low coef. Here what I mean is what process of PVD (Sputtering / Electrobeam Evaporation etc) is best suitable with what coating material (e.g TiN / ZrN/ TiC etc)
that means for e.g Sputtering TiN is the more economical than Sputtering TiC etc.

Thanks in advance
Rajat
Rajat Rokde
- India
---
TiCN or TiC should perhaps be best suited for your application. Cost depends on the quantity and the size and shape of the objects to be coated.

H.R. Prabhakara

- Consultant




Bangalore Plasmatek - Bangalore Karnataka India





---

316L VM is the only recommended material for implant application. The choice of some 300/400 series SS is not correct.

Localized corrosion and fretting corrosion (particularly in hip and knee implants) will be major problems.

If you want to avoid galling (under fretting wear/fretting corrosion conditions), you may choose PVD coated TiN.

Some patents would provide alternative solutions.




T.S.N. Sankara Narayanan




- Chennai, Tamilnadu, India


(ed.note Nov. 2017: The good doctor has a fascinating blog at https://advancementinscience.wordpress.com)


---
July 27, 2010
TiCN or TiC would perhaps be best for your application. Cost depends on the shape, size as well as the quantity as PVD coating is a batch process. Cost difference between TiN, TiCN or TiC may not be significant.
H.R. Prabhakara
- Consultant
Bangalore Plasmatek - Bangalore Karnataka India