Where the world gathers for
plating, anodizing, & finishing Q&As since 1989
-----
Could chrome cause a health issue on a plated tobacco pipe?
June 25, 2010
Q. I've invented a new tobacco pipe that we're about to produce in cast zinc (probably ZA3), but I want to be absolutely certain we're not creating any potential health hazards. The parts will be plated first in copper, then nickel, then chrome. My questions are:

1. Are there any health concerns about having a chrome plated object in the mouth? Does it matter if it's hex or tri chrome? I'm aware that hex chrome has toxic effects in powder and molten forms, but is it truly inert as a plating on a finished product?

2. Most consumers will use a butane lighter with the pipe. According to Wikipedia, a butane flame can get up to 1970C or 3578F. Is there any chance that might create any hazardous fumes? Would tri vs. hex chrome make a difference here?

3. If any of the plated surfaces become damaged, should I have any concerns about oral toxicity or inhaled fumes from the zinc, copper, or nickel?

Thanks so much,
Ted Strauss
product designer - Novato, California, USA
---
June 29, 2010
A. I think that a metal pipe is a very poor choice as it will get far hotter to hold than a ceramic or wood or meerschaum pipe will.
As far as the butane lighter goes, no problem as the pipe will never attain the temp of the lighter. It takes more heat than the lighter is capable of and it will be for a few seconds only.
James Watts
- Navarre, Florida
---
July 1, 2010
A. Copper can cause dermatitis, nickel definitely can and is widely banned from applications in contact with skin. Chrome plating is commonly porous, which is partly why we usually have a nickel underplate.
All of which, of course, is insignificant compared to inhaling the known carcinogenic fumes of tobacco.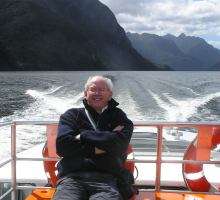 Geoff Smith
Hampshire, England
---
July 7, 2010
A. POISON IS POISON THOUGH IT COMES FROM A GOLDEN CUP.
Mahendra Gargatti
- BELGAUM, India
---
---
Chrome-plated brass screens safe for smoking weed?
October 27, 2018
Q. I have read your Understanding Chrome Plating page.

I am trying to find the answer to an unusual question: ARE CHROME-PLATED BRASS SCREENS SAFE FOR SMOKING WEED?

I bought what I thought were stainless steel faucet aerator screens at my local hardware store, but when I looked up their UPC code it said they are chrome-plated brass.

I don't think the weed gets anywhere near the heat necessary to melt chromium, but not sure about chrome, not sure about chrome dust, etc.

Is the chrome stabilized on the brass screens? Or should I not use them?

Thanks.
Peter N
[last name deleted for privacy by Editor]
retired senior with a medical prescription for weed - California USA
---
October 2018
A. Hi Peter. My bet is that the screens are in fact either stainless steel or unplated brass despite the housing holding them being nickel-chrome plated brass.
Although stainless steel is a more expensive material than brass, by the time you nickel plate, then chrome plate the fine wire that the screen is made of, it probably costs more than stainless ... and the first few brands I googled were either stainless or plain brass.
Regards,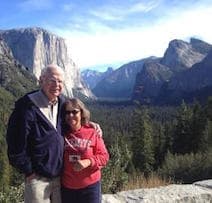 Ted Mooney
, P.E. RET
Striving to live Aloha
finishing.com - Pine Beach, New Jersey
---
October 27, 2018
Q. Hi.
I promised I'd get back to you ... and now I finally have an answer from Danco.
Sort-of ... They keep skirting the issue about chromed screens.
They sell them -- the ones I bought (and initially wrote you about... the 36162"B"s) are indeed chrome-plated brass.
But when I asked them (on the phone) what their opinion was of the safety of using those in the application I had written you about (smoking weed) they declined to comment.
Then I got their letter. I think their 'answer' is contained in the fact that their reply ONLY referenced their stainless steel versions of the aerator screens. To err on the safe side I will purchase some of those, and will stop using the chromed ones I originally bought.
But now that we know for a fact that they DO make chrome-plated brass screens, I'd like to ask what your opinion is of the safety of those, vis-a-vis pot pipes?
As legalization moves ahead in my state (and others) it would be good to know if the chromed screens are not safe/wise to use.
Thanks again.
Peter N
[returning]
retired senior with a medical prescription for weed - California USA
---
December 2018
A. Hi. Chrome plating is used on knives, serving spoons, bar equipment, etc., so I think it should not be a hazard. But any time you use something for a purpose for which it was not intended, everyone is only guessing what the designer had in mind and made allowance for; and there are no epidemiologists tracking who is using the items in various unintended ways.
It takes us weeks to track down food poisoning causes through a process of elimination: "10000 people ate the meatloaf, so that's not it; 9800 ate the jello ... maybe it's Romaine lettuce from Northern California?"
"What's causing all these illnesses in Flint? We changed the water supply but we tested it a hundred times in the lab, so that's one thing we're sure it's not!" So if some strange interaction between some grade of pot smoke and Danco 36262"B" chrome plated brass faucet strainers did occur, who would possibly know in a reasonable time frame :-(
Regards,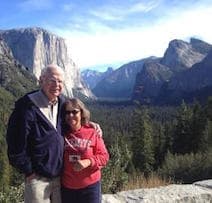 Ted Mooney
, P.E. RET
Striving to live Aloha
finishing.com - Pine Beach, New Jersey
---
December 7, 2018
A. In my opinion, this is one of those situations where the ease of procuring a known-safe option (stainless) makes answering the question- of whether chrome plate is safe when exposed to higher temperatures- simply a matter of curiosity rather than necessity, and I tend to agree with Ted here. Although I admit I am also curious! I've seen chrome plate discolor at temps typical of a motorcycle exhaust pipe, but whether there is any offgassing associated... well, that's an interesting question.
With the accessibility of a wide range of options from online vendors, you can simply avoid the issue entirely. I found myself in the opposite situation recently with a missing aerator on a non-standard sink faucet, and bought a pack of 25 stainless handpipe screens off Amazon for less than the price of a single chromed one at the local hardware store, which wouldn't have fit anyway... it's certainly worth a gander. Cheers to your health!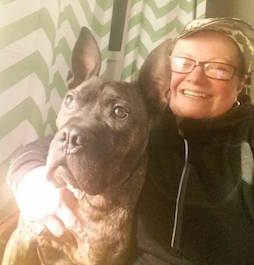 Rachel Mackintosh
Lab Rat and some other things - Greenfield, Vermont
---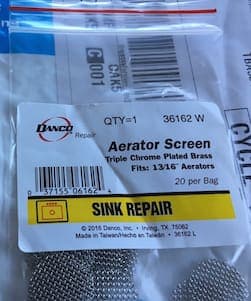 December 7, 2018
Q. Thanks for your suggestion, Rachel. Unhappily, I ordered some of the screens that Danco specified were stainless... but when they showed up the package said "triple-coated chrome on brass" -- so I have written Danco again, asking for additional information. [stay tuned!]
Peter N
[returning]
retired - SF, California, USA
---
December 2018
As Rachel implies, you can readily get 50-120 handpipe screens in brass, steel, or stainless at a cost of something like 5¢ to 10¢ each. These are sold for the purpose; that sounds more practical than repeated letters and phone calls to a manufacturer of sink strainers about their applicability to pot pipes. Have a toke and chill :-)
Luck & Regards,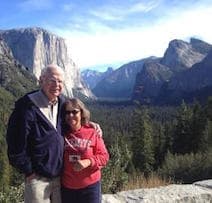 Ted Mooney
, P.E. RET
Striving to live Aloha
finishing.com - Pine Beach, New Jersey
---
December 8, 2018
A. I'm gonna go ahead and say any brass screen, plated or otherwise is not good for smoking weed.
Brass contains zinc and it is toxic when melted.
This is not a problem with tobacco because you puff away after it is lit and it never reaches brass melting temperatures.
With weed you hold the lighter over it while you toke until the bowl is cashed out.
This process means the butane flame can easily bring the brass beyond melting temperatures and then you are poisoning yourself with zinc.
Chrome plating is not going to stop this and will likely simply crack on the surfaces of brass that is molten so it's not going to contain the zinc.
Robby hewitt
- North Carolina, US
---
December 2018
A. Hi Robby. Thanks for the warning, but zinc is not toxic -- it's a vital micronutrient. Many people take zinc supplements, especially for their cold-easing power.
The issue for welders is that at welding temperatures the zinc will vaporize into white clouds of zinc and a welder can inhale an overdose.
The melting point of brass is over twice the melting point of zinc on the F and C scales. Pot is still illegal in New Jersey for a few more months and I'm not familiar with the technique you describe, and whether it can actually reach the 1700 °F melting point of brass or the vaporization point of zinc or brass but it doesn't sound likely to me.
Regards,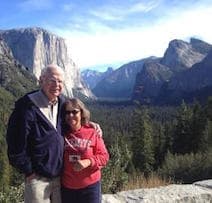 Ted Mooney
, P.E. RET
Striving to live Aloha
finishing.com - Pine Beach, New Jersey
---
December 23, 2018
Comment:
It goes without saying whether almost anything is toxic or not is dependent on dosage. Zinc overdose comes from zinc oxide formed at zinc's boiling point, which is just about the same temperature as the melting point for brass.
Fortunately the effects are temporary but enough for me to call it unsafe, at the very least unpleasant.

A butane flame from a lighter is right around 3500 deg, plenty to do the trick, especially in the energy volume required for thin wire, while you are purposely inhaling it.

On a more anecdotal level I've seen brass screens burned through in single sitting by the occasional desperate smoker, and the complaints of the metallic taste and smell that seemed to stick in the nose for hours.
By the way after a quick look at health effects: excess zinc is considered a neurotoxin ... and can have long term effects if overdose is frequent or even high dose supplements are taken for a long period of time. Uptake is far lower when ingested vs inhaled.
Robby Hewitt
- North Carolina, US