Where the world gathers for
plating, anodizing, & finishing Q&As since 1989
-----
Using zinc and aluminium wire spray for preventing corrosion in steel structure from acid fumes
June 24, 2010
Q. We would like to know if corrosion from acid fumes generated in the water treatment Plant can be prevented by zinc and aluminium spraying on the structure.The acid fumes in the Plant corrode the structure.Will metal spraying of zinc and aluminium be effective to control corrosion.Any other metal can be sprayed apart from zinc and aluminium.
Gurmit Singh
Businessman - Bareilly UP, India
---
June 24, 2010
A. Hi, Gurmit. Sorry, that will not work at all. It will make the problem far worse! Zinc and aluminum can help to retard corrosion under atmospheric conditions because they form a stable barrier of corrosion products, but they are actually much more active metals than steel and will corrode much faster in acid fumes. A top-notch paint job will be much better.
Regards,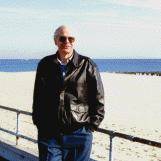 Ted Mooney
, P.E.
Striving to live Aloha
finishing.com - Pine Beach, New Jersey
---
July 14, 2010
A. With the greatest respect Ted,
I beg to differ.
I think the object was to protect the Steel Substrate?
If that is the case then this is a classic example of an application for a duplex coating?
I would think the Zn / Al Wire metal spray would provide excellent secondary protection.
This by means of Galvanic protection.
In an Acid Atmosphere however you quite rightly point out the short term assurance this might provide.
I would suggest a White metal blast as a primary step.
Then Metal Spray Zn / Al as a secondary step.
Then a chrome phosphate tertiary step( multi stage)
Then a Thermoplastic Powder as a final step.
This system will require monitoring.
At least if it is critical infrastructure the thermoplastic can be repaired on site.
Sorry to be a pedant but if a job is worth doing it is worth doing well.
Regards,
Bill
William Doherty
Trainer - Salamander Bay, Australia
---
July 14, 2010
Happy to have you differ, Bill, because swapping knowledge and experience is how we mutually learn. We'll agree on top-notch painting or powder coating as the final coat, but I'll stand by no zinc or aluminum in acidic environments until proved wrong :-)

Look at what happens when you immerse a zinc coated piece into HCl. It fizzes wildly as the zinc is immediately dissolved, then the reaction slows down because acid affects steel much more slowly than zinc.
While there is nothing better than a duplex coating for outdoor environments, as soon as acid fumes get to the zinc through a pinhole, my belief is that the zinc corrosion products bloom voluminously, pulling the paint or powder off of the surrounding area. This is based on designing and fixing plating shops, where we several times had to replace duplex coated materials and hunt around for roof panels and such that were not galvanized under their top coat. I may have misread what was happening, but I don't think so.

Yes, zinc offers galvanic protection to steel, but in an acid environment where zinc will quickly and wildly bloom, rather than form stable corrosion products, I think it does more harm than good.

Regards,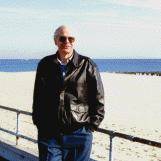 Ted Mooney
, P.E.
Striving to live Aloha
finishing.com - Pine Beach, New Jersey
---
August 10, 2010
A. Dear Mr Gurmit Singh,

Your Zinc or Aluminium Thermal spray will be a sheer waste of money, however if you have the thermal spray equipment you may try pure Tin wire and spray on Tin after shot blasting the base metal. You will have to use the Paint as a topcoat in any case. Thermosetting plastic powders may be impossible to apply and will harden and peel off if exposed to the Indian Sun.

Make life easier on yourself and use only an RCC (reinforced concrete) structure for all pickling areas in your factory or wooden beams and trusses if RCC is not possible.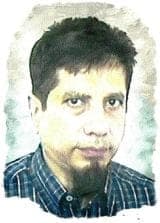 Khozem Vahaanwala
Saify Ind

Bengaluru, Karnataka, India