Where the world gathers for
plating, anodizing, & finishing Q&As since 1989
-----
Straight ammonium chloride solution as pre-flux
June 23, 2010
Good day gentlemen. I am a galvanizing chemist of a 10-m and 15-m long (kettle)galvanizing plants in Jeddah and I'd like to know if you can at least give me the percentage users of straight ammonium chloride "solution" as pre-flux in your area.

Thank you very much and more power.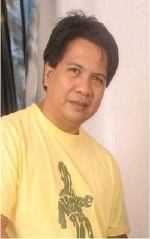 Barlow Campano
galvanizing chemist - Jeddah, KSA
---
July 17, 2010
Sir:

Ammonium chloride alone as a hot dip galvanizing flux solution is extremely bad. It is even worse if the molten zinc is high grade. After fluxing in ammonium chloride the steel corrodes badly before it reaches the kettle and the zinc spatter is extreme. With high grade zinc the dross pimples are entrained in the zinc giving many sandpaper pimples on the steel, especially on highway guardrail. There is also very excessive ash.

In one plant in Karachi they used only ammonium chloride at baumé 5. Their ACN was also 5. I added the correct amount of zinc chloride to give baumé 13 and ACN 1.4. Instantly the zinc consumed was reduced by 30%.

Regards,
Dr. Thomas H. Cook
Galvanizing Consultant - Hot Springs, South Dakota, USA
---
October 4, 2010
Dear Dr. Cook and Others

Sirs:

Relative to the query, I am earnestly seeking information on the expected minimum coating thickness for steels 5 mm and above (considering steel chemistry do not vary that much) when using quadraflux. We are currently into double salt formulation and my testings showed zinc pickup thrice as much as the British and American standards using an elcometer and a manual caliper as measurement devices.

I am apprehensive in using quadraflux over triple salt because of the fear in having rejects due to substandard thickness.

Kind regards.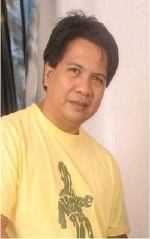 Barlow Campano
galvanizing chemist - Jeddah, KSA
---
October 4, 2010
Sir:

Normally zinc coating thickness is controlled by time and temperature in the zinc. The higher the zinc temperature the thicker the zinc coating (to a point; too low of zinc temperature will not allow the zinc to flow off the product because the zinc freezes). Longer times in the zinc usually causes thicker zinc coatings on the product. High Grade (lead-free zinc generally gives thick zinc coatings).

I enjoyed my time in Jeddah. The king's buildings are impressive.
Dr. Thomas H. Cook
Galvanizing Consultant - Hot Springs, South Dakota, USA