Where the world gathers for
plating, anodizing, & finishing Q&As since 1989
-----
Clear Coat of Aluminum Tread Plate, Bikes, & ATV accessories
1999
Q. I'm wondering what would be the best coating to use to clear coat a polished aluminum bike frame. I don't think anodization would work since the acid etch would probably affect the polished state of the metal so I'm wondering if a 2 stage AL paint would be best or if there is another recommendation to protect polished bare Aluminum. Thanks in advance.
Todd Morken
Bismarck, North Dakota
---
1999
A. You can try Clear Powder Coating
Nippinder Singh
New Delhi (INDIA)
---
1999
A. The best clear paint that I have come across is a single pack called Pelucid marketed by POR-15. It is crystal clear,non-yellowing, very hard & tough & resists everything.
Barry Taylor
- New Zealand
---
Hi, Barry.
According to Por-15, Pelucid is "for painted or unpainted fiberglass, wood, or any other interior surface". I believe you are thinking of their Glisten PC.
which they say is "a Rock Hard clear topcoat designed for spray or brush application over all metal surfaces, including highly polished aluminum and chrome surfaces".
Regards,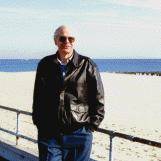 Ted Mooney
, P.E.
Striving to live Aloha
finishing.com - Pine Beach, New Jersey
----
Ed. note March 2022:
---
2001
Q. Hi,
I am looking for information on how color a bare Aluminium bike frame. After doing some research I have determined that painting Aluminium is not that simple and requires a number of steps to prep the metal.
If I leave the frame unpainted will it corrode over time? Also would applying some type of dye be an alternative to painting ?
Any suggestions would be greatly appreciated.
Regards,
Karl K
[last name deleted for privacy by Editor]
- Montreal, QC
---
Hi, Karl.
For aluminum to accept dye properly it must be anodized, which is a process that builds a honeycomb surface on the aluminum to absorb the dye, and which is subsequently sealed. A clearcoat alone is no match for anodizing or proper pretreatment and painting, but it may be "good enough" in corrosion resistance. Bare aluminum will usually become unsightly with volcanic corrosion pits and white blotches of discoloration. Good luck.
Regards,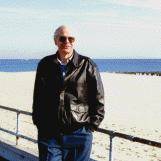 Ted Mooney
, P.E.
Striving to live Aloha
finishing.com - Pine Beach, New Jersey
---
---
2005
Q. I am looking for a good strong clear coat for finishing aluminum atv racks. I would like a coat that would stand up to a little abuse if possible but mainly just to prevent the aluminum from corroding. Anyone have any suggestions?
Brian Glenn
ATV RACKS - Provo, Utah, USA
---
2005
A. I think anodized aluminum will outperform and outlast an organic clearcoat in those conditions.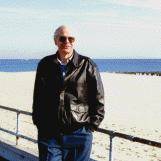 Ted Mooney
, P.E.
Striving to live Aloha
finishing.com - Pine Beach, New Jersey
---
---
June 17, 2010
Q. Need to maintain the shiny cosmetic appearance of aluminum diamond tread plate. Florida exposure causes aggressive tread plate corrosion. What can be applied post or prefabrication that is clear, will let the cosmetic appearance last and not be compromised by corrosion processes?
Bob Hathaway
Materials Engineer - Oshkosh, Wisconsin, USA
---
April 20, 2012
Q. I'm also looking for an answer to this question. I am installing highly polished aluminum diamond tread plate indoors and want it to maintain the mirror like finish. The pieces are 12"x12" tile so I could powder coat them, clear coat, or using a product I found on line that is a two-component, ceramic clearcoat/chemical treatment system designed for Original Equipment Manufacturers (OEM) to protect the substrate over which it is applied from corrosion and oxidation. It is called Evershield.

Whatever coating is suggested, I don't want it to be hazy or reduce the gloss. Is there such a thing, or would I be better off to leave them as is and just face the fact that I'll have to hand polish them every year or so?

Thanks,
Tom
Tom Smith
- seabrook, Texas USA
---
April 21, 2012
A. Hi.
If these plates will see foot traffic, I think you need a clear coating that is designed to resist it without scuffing. To me, that means polyurethane floor coating might be best. If you can afford it, stainless steel diamond plate would be more corrosion resistant than aluminum.
Regards,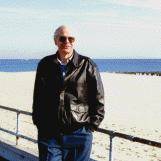 Ted Mooney
, P.E.
Striving to live Aloha
finishing.com - Pine Beach, New Jersey
---
April 23, 2012
Q. Hi Ted,

I didn't think of stainless, but I just did an on line search and it would be about $85 per sq. foot, which is out of my budget.

Yes, they will see very light floor traffic. Assuming there was no foot traffic, how long do you think the polyurethane coating would prevent oxidation?

Thanks,
Tom
Tom Smith
- Houston, Texas, USA
---
April 24, 2012
A. Hi Tom.
If there is no foot traffic, I think an automotive two-component clear coat might be better than a coating that is really optimized for wood floors. Many motorcycle enthusiasts seem to polish their aluminum and clearcoat it that way, which seems to be a more severe environment than yours. Good luck.
Regards,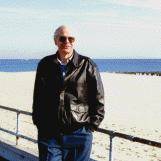 Ted Mooney
, P.E.
Striving to live Aloha
finishing.com - Pine Beach, New Jersey
---
May 8, 2012

Thanks!!

Tom
Tom Smith
[returning]
- Houston, Texas USA