Where the world gathers for
plating, anodizing, & finishing Q&As since 1989
-----
Silver Cyanide, Black powdery deposits in Extreme Low Current Density Areas
June 12, 2010
Hi Everyone.my name is Richard Perez The QA Chemist for a plating shop in Sun Valley Ca.
I am operating a 75 gal Matt Potassium Silver Cyanide solution
Silver (Ag) = 2.5 opg
KCN = 16.0 opg
Carbonates = "I have not checked recently"
pH = 12.8

We plate many different parts in this solution from Brass parts to Steel. All other parts are plating beautifully ( Satin finish all over, good through power, now staining...) We have one customer part that is about 4 inches long and 1 1/2 in diameter bolt looking thing with a 3/4 in dia x 1.5 in deep blind hole in one side. I realize blind holes are difficult and nee constant turning and good agitation of the solution. This we do. BUT 80% of the parts get this "Black carbon like smut" in the extreme LCD areas. Parts are Copper. Process is; Soak Clean, Electroclean (water break free surface), Bright dip, No visible smut or stains in holes, nickel Sulfamate. no visible stains. Complete coverage including, Blind hole.

Silver Strike 1 min, 5v (25a) parts look good,complete coverage.
Silver Matte 5 min 2.5v parts look great,Blask smut starting to buildup in the deep blind hole (Extreme LCD). Rotate parts (to remove gas bubbles, 5 min more of plating and parts continue to look nice but the "carbon black stain on the inside is not plating.

What can I do? Any Ideas anyone?
Richard Perez
Plating Shop employee - Sun Valley California
---
July 18, 2010
u rotate the parts to remove gases I think this will be reason of your problem. gas will oxidise yr plating.
Bhupesh Mulik
jewellery - Mumbai
---
July 21, 2010
Dear Richard,

Could it be that you have a Copper (or a Zinc) contamination in your Silver electrolyte?. This will plate out in the very low CD-areas.
If this is not the case, maybe you should think about adapting your electrolyte to the product (If at all possible). Think in general about actions like:
Lower the [Ag]
Increase the free KCN
Lower the temperature of the electrolyte.
Add KOH to increase conductivity and so improve secondary current distribution (KOH will disappear and end up as carbonate over time).

Are you sure that on a low CD Hull cell panel you can't see the same phenomenon? If yes, that makes troubleshooting easier.

Best regards,

Harry.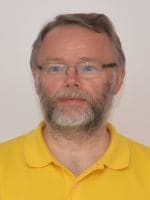 Harry van der Zanden
- Budapest, Hungary