Where the world gathers for
plating, anodizing, & finishing Q&As since 1989
-----
Cyanide bleedout in Silver Plating of Brass Castings
Current question and answers:
March 25, 2021
Q. I have similar problems to Deepak and I am wondering if any solution was found?
Adnan Ahmad
- Karachi Sindh Pakistan
---
March 2021
A. Hi Adnan. Deepak didn't respond to Mark's question 8 years ago, so I think he's unlikely to do so now :-)
But please don't keep it so vague: "similar problems".
Three suggestions were presented: employing vacuum impregnation, a detailed protocol suggested by Robert starting with soaking in acetic acid, and improving the copper plating process as described by Mark.
Can you answer Mark's question of whether the bleed-out spots are uniform or located only in recessed low current density areas? Can you try Robert's suggestion? Is vacuum impregnation impractical for some reason? You can also search the site for 'cyanide bleedout' and read another dozen threads if these suggestions aren't sufficient.
A photo of a typical problem piece e-mailed to mooney@finishing.com for posting here would surely help. Thanks!
Luck & Regards,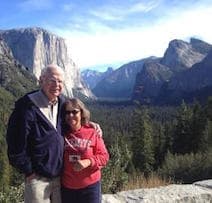 Ted Mooney
, P.E. RET
Striving to live Aloha
finishing.com - Pine Beach, New Jersey
---
March 26, 2021
Q. Hi Ted,

Thanks for your reply. Yeah so we sell silver plated crafts in brass and we subcontract the electroplating. We do lacquer in-house and we are finding many items stained after a while. So the problems Deepak was describing seem exactly ours.

So since we don't do the electroplating ourselves I was hoping to hear if anyone had a solution I could present to our subcontractor.

Here are pics of recent issue.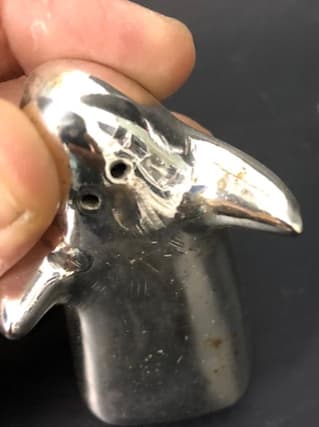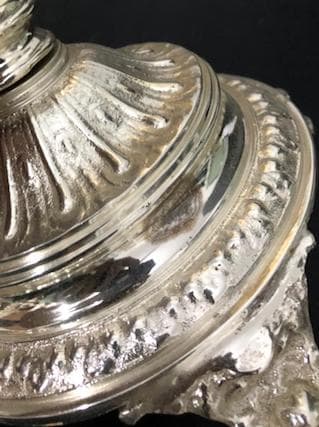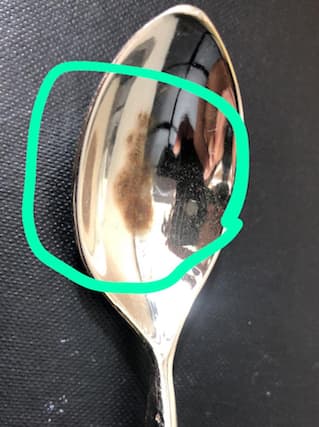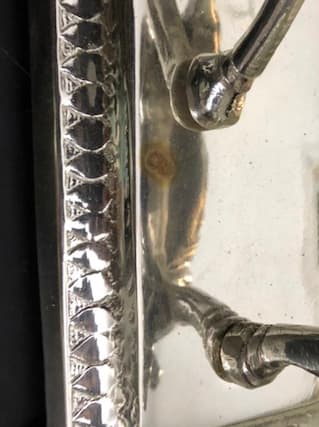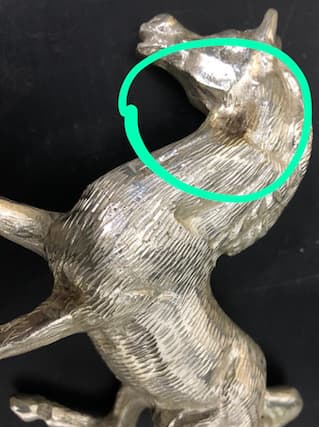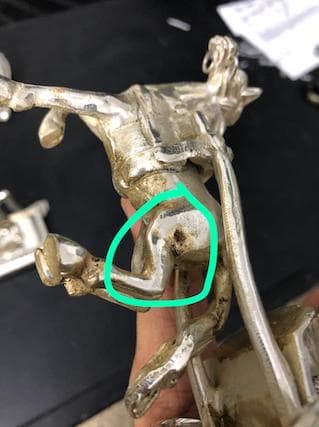 Best Regards
Adnan
Adnan Ahmad
- Karachi Pakistan
---
March 2021
A. Hi again. A couple of these stains look more like rust than cyanide bleed-out; are you sure every component is solid brass, not brass plated steel or cast iron? Resolving rusting would be an entirely different thing than resolving cyanide stains.
Human nature as it is, the likelihood of a third party exactly following the instructions you give them, which you received from another third party unknown to you, sounds slim. But by all means ask them to do exactly what Robert Probert suggested :-)
Luck & Regards,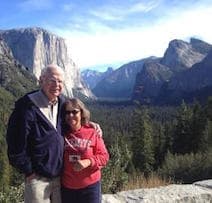 Ted Mooney
, P.E. RET
Striving to live Aloha
finishing.com - Pine Beach, New Jersey
---
---
---
Previous closely related Q&A's, oldest first:
June 3, 2010
Q. We are having a problem with what I would consider to be cyanide bleedout when we silver plate brass castings. I am wondering if we switched to plating these with nickel if that would solve the problem.
Don Taylor
finishing manager - Tulsa, Oklahoma
---
June 7, 2010




You will not likely be able to bridge the porosity and it will always be a problem. However the castings can be vacuum impregnated with plastic materials prior to plating and this will solve the problem




Jeffrey Holmes, CEF




Spartanburg, South Carolina






---

June 7, 2010




A. That might work. another route would be vacuum impregnation, which you can search the old postings for more information on the process and who sells it.

James Watts




- Navarre, Florida





---
June 8, 2010
A. Soak them in 5% acetic acid, then go back and forth in water, hot-cold-hot-cold-hot, then hang on the wall for 5 days, then color buff and lacquer.

Robert H Probert
Robert H Probert Technical Services

Garner, North Carolina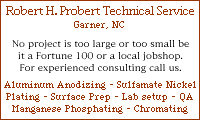 ---
---
January 30, 2013
Q. Hello,

I have a related problem:
We make Hollow ware like Vases, Tea Sets, etc., in Brass which is then polished to a high shine.
Subsequently we Silver plate in a bright bath after an undercoat of Copper and Bright Nickel. After Silver plating we rinse very thoroughly, dip in "Cream of Tarter for 30 minutes and then do hot and cold dips several times.
Unfortunately the Cold Rolled Brass Sheet available in India is not of a very high quality and has micro pores on its surface. Thus, subsequent to Silver plating, there are spill outs which we call "Cyanide Spill outs". These are like cloudy patches on the surface.
Earlier this was not a major issue as we could polish off the patches. Then we started giving an anti-tarnish dip ( Umicore 614). With this dip the spill outs stopped, probably because the anti-tarnish covered the micro pores.
However the anti tarnish coating was effective for a very short period only and we had to set up a spray Lacquering plant.
Now the problem : After a few days of Lacquering, blackish spots start appearing below the Lacquer. We realised that the spill-out were coming but were trapped between the silver plating and Lacquer.

I am writing to find a solution on how to prevent the cyanide spill outs - either by blocking the micro-pores through some coating or else by cleaning/neutralising post plating. Help!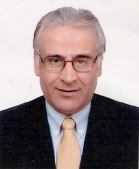 Deepak Whorra
- New Delhi, Delhi, India
---
February 14, 2013
A. Hello Deepak,
You may want to address the underlying cause by improving your Cu plate process to close up these micro pores. You did not mention the type of Cu plate (cyanide Cu strike, pyrophosphate, etc). Is an acid Cu plate also being employed that has good leveling characteristics? If you are sure the problems stem from the quality of the sheet brass the initial Cu plate process should be targeted. Hope this helps.
Mark Baker
Process Engineer - Mesa, Arizona, USA
---
February 17, 2013
Q. Dear Mark,

Thank You for your response.

Our normal process is a Cyanide Copper plate of about 2 microns, Acid Copper of about 10 microns, Nickel 3 to 5 microns, silver strike and then Silverplate of 3 to 5 microns.
For experimentation we have tried various permutations and combinations like Cyanide copper of 2 microns, Acid Copper of 25 microns (even tried to buff with a soft felt buff at this stage before taking to the next stage), 10 microns of Nickel, Silver strike and then main silver bath.
Post Silver we have dragouts, static rinses, running rinses, Cream of Tartar, Oxalic Acid, running water and then several hot and Cold water dips. We have experimented with drying at different temperatures from 60 °C to 90 °C.
But the spill outs are persistent and keep coming in.
We have even tried a dilute Sulphuric Acid Dip post plating (5 %) in order to neutralise the Cyanide. But the spill outs are still there.

We just do not know what to do! The problem is more severe in "Sand casted" Brass pieces than in cold rolled sheet but even in the sheet it is still there.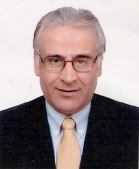 Deepak Whorra
- New Delhi, Delhi, India
---
February 17, 2013
A. Hello Deepak,
Your plating process seems to be in good order. Just another question I had for you. Are these bleed out spots in or near recessed areas or low current density areas of the part, or do they appear at random on flat surfaces? The reason I ask is because you will want to rule out any solution entrapment issues or low thickness plating in recessed areas.
Mark Baker
Process Engineer - Mesa, Arizona, USA
---
---
Rinsing Silver Plated Parts
December 29, 2017
Q. I'm plating silver on 1-1/2 inch discs and I'm getting water spots after rinsing and drying. These disc are wired or racked and tarnish coated after silver. Is there anything out there that can help me get the staining out.
Jack Del Monte
- California
---
December 2017
A. Hi Jack. A picture might help because if you are truly talking about "water stains", then a DI rinse should fix it. Vapor degreasers have also been used for spot-free drying.
But if it turns out that what you are seeing is actually "cyanide bleed-out", then the earlier postings on this thread should help. Good luck.
Regards,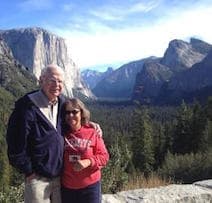 Ted Mooney
, P.E. RET
Striving to live Aloha
finishing.com - Pine Beach, New Jersey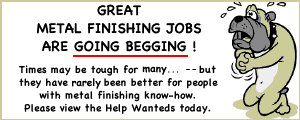 Nov. 13: PRI (Nadcap) Chemical Processing Auditor
Aug. 11: Process Engineer / Chemist [Denver, CO]
June 29: Electrochemist [Niagara Falls NY]
June 2: Laboratory Technician [Albuquerque, NM]