Where the world gathers for
plating, anodizing, & finishing Q&As since 1989
-----
Hot Black Oxide Finish is purple, and wipes off
June 3, 2010
Q. Hello I'm trying to find some information about black oxidation method, I have a large 33 gallon tank that we are using to blacken long shafts from old style mailing machines that we are rebuilding; and I'm having a lot of trouble getting the required finish. It is coming out with a purple/pink type film covering the shaft that I can wipe off; or when I wipe my hand across the part, the black comes off the part and onto my hand. And the finish is really poor on the part and the black colour is almost cloudy.

I have just drained the tank and sanded the sides to make sure there was no contaminants on the tank, then I put brand new chemicals in -- I used the formula of 1 gallon water to 2 pounds sodium nitrate and 5 pounds Caustic Soda as a guide. I have the temp set on 140 degrees; before I put any parts in I have been giving them a nice sand to make the finish nice and smooth. If there was any oil I dipped them in sulfuric acid that is 60% and rinsed to make sure they are as clean as can be.

I have noticed that different types of mild steel blacken differently, I have put some parts in and they come out perfect while other parts sitting right next to them haven't even started to turn black yet.
Should I be focusing more on the chemicals I have in the tank or the heat that I have the tank set to? Also what colour should the water be? Before I drained the tank the water used to be almost a cream/orange colour and now that I have brand new chemicals it is a brownish black colour.

Thanks.
David Case
Head Engineer - Sydney Australia
---
June 10, 2010
A. Well as for the color, that's simple: they should be a horrible brownish color. As far as the surface smut, your salt to water ratio is way out of whack. Probably too high of a salt concentration. Get the salts going to a good rolling boil at 280 °F and then let it boil away the water until the temperature rides to 310 °F then slowly add water until the temperature falls back down to 280 °F. Then add your parts to the bath and let it climb back up to 310 and it should blue fine. The salts should be operating at a strong rolling boil -- which does not mean a few bubbles, it means that any more heat will cause the bath to boil over. This is the only sure fire way to keep your salt and water in a proper balance.
Always cycle your tanks. Remove the blued parts and slowly cool the tanks with water until the temperature falls to 280 and then add new parts and let the temperature climb back up as the water evaporates. NEVER ADJUST THE BATH TEMPERATURE WITH HEAT. Also do not try to maintain a constant temperature with small amounts of water. Different steels, even different runs of the same steels will blue at different temperatures.
Three simple rules:
Enough heat to almost boil the tanks over.
Work between 280 and 310 Fahrenheit allowing the tanks to cycle completely from coolest to hottest.
Control the temperature with water not heat. More water is colder less water is hotter.
One more point. Even if you cool the tanks with water and shut them down at 280 don't simply put parts in right away after you re-start the tanks. The water salt ratio is almost always off due to evaporation. Cycle the tanks once completely before adding parts.

Rod Henrickson
gunsmith - Edmonton, Alberta, Canada
---
June 10, 2010
A. ... but you really should receive hands-on training while wearing head-to-toe protective equipment because water can explosively flash to steam at 212 degrees. If you don't know exactly what you are doing, that can drench you in 280 - 310 degree caustic solution. People have died from this.

Regards,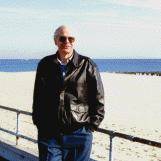 Ted Mooney
, P.E.
Striving to live Aloha
finishing.com - Pine Beach, New Jersey
---
June 15, 2010

Thank you very much for your reply. I got the tank up to just over 300 Fahrenheit and added the water to bring the temp down again but, with the tank I'm using, I have large heater elements that turn off when they get to a certain temp -- so it was a bit tricky to get it to balance right in between the temps, but got it after a couple of hours and the parts came out perfect. I haven't seen it turn this black in a long time.
Thanks again for all your help and info,
Dave Case
[returning]
- Sydney, NSW, Australia
---
June 16, 2010
A. Have the temperature controller changed from a type that simply switches on and off at a certain temperature to a manual infinite-control model -- the same as found on your kitchen stove. That will allow you to turn the temperature up slowly until the bath reaches a rolling boil. It basically changes the amount of power sent to the elements instead of simply switching the power on and off to regulate it. The nice part is that these types of controllers are also a heck of a lot cheaper than the computer thermostat type. Then you can simply add or let water boil off to control the temperature and make minor adjustments to the power to keep the tanks from getting away and boiling over on you. Everyone I know who does blueing does it this way. There must be something to it!

Rod Henrickson
gunsmith - Edmonton, Alberta, Canada
---
June 17, 2010
A. One more thing I should have mentioned, even though the people that sold you the salts probably should have and probably did tell you: Go down to the lawn and garden supply and buy a nice cozy, girly looking pretty flower watering can with pink posies on it. Unscrew the watering head with all of the little tiny holes in it and screw it onto the hose that you add water with. This will give you a very soft rain of water. It will stop the tanks from burping which seldom ever happens anyway. We call it burping when a huge amount of water is added suddenly and boils violently on the bottom of the tank and causes an eruption. I have seldom seen an eruption that would toss solution out of the tank and at times I have just poured water into the tank when I knew the water content was horribly low but it can happen so the garden watering head is theoretically safer. The real reason that everyone uses the damned things is that you have to let the added water heat up as you add it. If you add it slowly and softly over the whole tank you run very little risk of fooling the thermometer and adding too much or too little and having to wait for 20 minutes for the excess water to boil off or to have to pull your parts out because you got in a hurry and found that you added to little water and need to add more. Buy a steel, plastic or brass girly watering head not an aluminum one or one soldered together with lead and tin. Your bath will eat aluminum and lead for breakfast.

Rod Henrickson
gunsmith - Edmonton, Alberta, Canada
---
June 28, 2010

G'day Rod, I've asked my boss if we could get a new control unit for the tank and he didn't want to spend the money right now, so I just set the temp way up so it can't switch off and just watch the temp and cool it down with water and seems to be doing the trick every time, the tank takes about 2 hrs to heat up and cycle before I add the parts then its only on for no more than 1/2 hr.
I never been told about the watering can trick but I have had a couple of close calls with the tank "burping" but that was when the tank wasn't set right, so I just add water with the hose and stand at least 2 meters back and let it spray the side walls and wash in and never seem to have a problem but I wouldn't stand any closer than that until the water has mixed in.
Cheers Dave
Dave Case
[returning]
- Sydney
---
November 1, 2017
are you needed black oxide and water I would start by filling my tank halfway use black oxide powder slowly Add Water and black oxide turn your heat element this will start to heat up the tank depending on the size of the tank determines how much oxide you need your temperature should be about 283 boiling heat element should be at least three of them once you completed these tasks and your temperature is at 283 to 280 good too at a part leaving tank for 15 to 20 minutes then put in cold water for about 5 minutes then it clear oil make sure you take all preparations before oxide such as cleaning rinsing off cleaner soaking an acid if needed that's if rust are weld Burns are on the part rinse off again after taking out acid in cold water to take off acid then putting oxide your oxide temperature is the most important thing you don't want it too hot are the temperature too low sometimes you may have to rerun your parts sometimes it takes two to three runs
Daniel Cavazos
Black oxide master - Bay City Michigan