Where the world gathers for
plating, anodizing, & finishing Q&As since 1989
-----
Oxalic acid for stains on vinyl pool liner
June 2, 2010
I have a 5 year-old, in-ground, vinyl liner swimming pool. It is in great shape except for stains that are apparently due to excessive metal (I suppose it's either iron or maybe manganese since the pool is surrounded by trees. At any rate, I used a couple of bottles of United Chemicals Pool Stain Treat and it worked well, but only on a very small area and that stuff is expensive. I noticed on the package that the active ingredient is Oxalic Acid. Here is my question. Since Oxalic Acid is readily available online at a fraction of the cost of the treatment from the pool suppliers, is it safe to order it and use it "full strength,?" Or, is the stuff in the bottle likely cut with inert ingredients so that it is not so strong and thus less likely to damage the pool liner?
Larry Sykes
Hobbyist - Walls, Mississippi, USA
---
June 7, 2010
Oxalic acid is fairly mild. The container of stain removal material will probably list the percentage of oxalic contained, so you can calculate the amount of oxalic needed. Dissolve this in a gallon or two of water and use.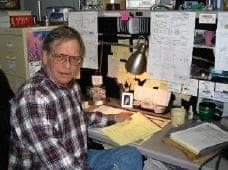 Jeffrey Holmes, CEF
Spartanburg, South Carolina
---
June 8, 2010
Thanks Jeffrey; unfortunately, the container only states "contain oxalic acid." I mailed the supplier to no avail and I figured since it said that it is probably pure oxalic--It is simply a dense white powder that cakes and is easy broken up. I suppose that since, as you say, it is fairly mild, I can safely dust it on the water as I have in the pool supply form. It is amazing to watch it work.

Once I established that it was, in fact, a metal stain, I broadcast the acid on the pool surface and as it made contact with the liner (by the time it reaches bottom it is apparently sufficiently dissolved) the stains disappear immediately. My problem was, as I stated in my original posting, that in order to remove all the stains it would cost a small fortune to purchase the pool supply version of oxalic acid while I can buy it in bulk for a fraction of the cost.

Thanks again. . .I look forward to hearing from anyone else who might have experience with this.

Oh yes, once the metals are loosened from the pool liner, they have a tendency to "settle" without resticking--that requires a vacuum to waste to remove the residue. I am certain that it would otherwise eventually "restick."
Larry Sykes
Hobbyist - Walls, Mississippi, USA
---
June 10, 2010
Oxalic acid is poisonous-be careful!Try to avoid any contact with solution or powder!In Europe you can buy it in every beekeepers store,I think that ammonium oxalate must be even better for you purpose(50-100 gm oxalic/or citric/acid+ add some ammonia,pH must be acid,with citric acid 3,5 is OK).Hope it helps and good luck!
Goran Budija
- Cerovski vrh Croatia
---
June 20, 2010
Thanks for the advice--I have another query about oxalic acid and pool water as well as a question about cyanuric acid. First, after the OA reacts with the metals and they disappear from the pool surface, is it likely that anything remains suspending in the water or is it more likely that the filter membranes trap the metals after they turn loose. Second, when shock (in its various chlorinating forms) does its job in pool water, cyanuric acid is produced and stays in the water. Does anyone know if there is a way to deplete the CA without draining the water? I've been amazed to find that many of the pool maintenance questions I've had over the years are relative to dealing with metals and acids. This forum has already been extremely helpful. Thanks again.
Larry Sykes
Hobbyist - Walls, Mississippi, USA
---
June 21, 2010
The oxalic acid reacts with metals to form water soluble complexes so they don't precipitate as solids. They remain dissolved, but you can't see them.

Cyanuric acid is a good thing because it retards the breakdown of hypochlorite and your free chlorine levels hold up better. It doesn't form in the pool, rather it's a component of the sanitizing compound.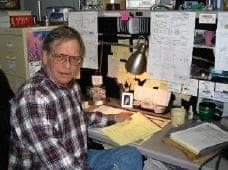 Jeffrey Holmes, CEF
Spartanburg, South Carolina
---
---
June 3, 2018
Q. I have a question - Once Oxalic acid is in the pool, will it eventually evaporate off, or be filtered out by the pool filter? My pool is quite stained and I may end up using a lot of Oxalic acid. I don't want it to be dangerous to the swimmers.
Mark Christensen
- Southampton, New York. USA