Where the world gathers for
plating, anodizing, & finishing Q&As since 1989
-----
High Build up Electroless Nickel Plating (without pits?)
May 26, 2010
I am currently trying to fix a problem with our EN process. We are depositing up to 0.012-0.018" per side but are ending up with pitting. I've been doing lab experiments adjusting parameters including air agitation, pH, wetting agents, temperature, loading ratios, preparation steps, and frequency of additions.

After examining the coupons, at about .003" the pitting has started. None of the pits were down to base metal. They all start from .003-.005"

Is there something going on with the reaction when this much nickel is on the part?

Is there an adjustment that allows for higher build up?

Thanks!
A. Rains
Materials Engineer, Electroplating - San Diego, California, USA
---
While it could be caused by any number of things, the two most common is not enough or the improper anti-pit (wetting agent) and inadequate agitation (it takes great agitation).

James Watts




- Navarre, Florida






---

Hello Mr. Rains,
In our experience, no matter how well balanced or pit free an EN chemistry claims to be, above a certain point, the plate will develop imperfections. There seems to be a tendency for certain micro constituents to adhere to the surface, breaking its uniformity. Those irregularities accumulate over time. Twelve to eighteen mils is simply too much to expect a smooth final surface for an electroless plate. Most surely, you will have to do something to smooth it down afterwards.

Guillermo Marrufo




Monterrey, NL, Mexico






---

What type of EN do you use, high P, mid or low?

The best way to prevent pitting is to operate with a very slow plating rate. To accomplish this you have to reduce PH, temperature and concentration.

On top of it, ask you vendor whether the product contains wetting agent. If negative ask him to add it.

What type of agitation do you use?





Sara Michaeli




Tel-Aviv-Yafo, Israel





---
July 16, 2010
What about filtration my friend...
It seems that orthophosphites is the culprit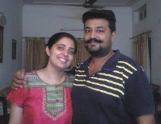 Vikram Dogra
Irusha India - Chandigarh, India
---
I am not aware of any commercial EN that will plate that much. Few will go more than 0.003 and I have not heard of one that will routinely do more than 0.005.

Years ago, some people were trying to re-activate and Woods nickel strike the part to get a second 0.003 build up. I really doubt if a third try would work.

I guess that you could have a second EN tank with a different formulation-less stabilizers and brighteners that could work longer, but there is a much higher probability of self destructing the tank.

James Watts




- Navarre, Florida






---

My experience is in line with Guillermo's. If any chemistry or method could achieve 0.018" without pits, it would be news to me. I would like to hear what Don Baudrand would have to say about it.




Jon Barrows

, MSF, EHSSC




GOAD Company





Independence, Missouri






---
July 21, 2010
I used to plate beryllium mirrors for lasers with greater than 0.010" of EN. They were subsequently diamond turned to final dimensions and flatness tolerances but they still need a minimum of 0.010" of pit free EN. Hydrogen micro-bubbles were the main culprit for me.
The secret was: lots of agitation, lots of filtration and ultrasonics.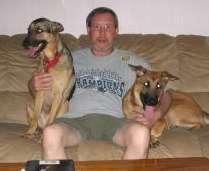 Tim Hamlett, CEF
- West Palm Beach, Florida, USA
---
July 25, 2010
Hi Tim,
Scientific applications, specially optical, are in the top rank of surface finishes. Obviously, once finished, you are talking about the most perfect surfaces there can be, but, how thick did you actually plated and how was the surface finish of the mirrors as plated? What chemistry did you use and how many turn overs could you get?
G. Marrufo
Guillermo Marrufo
Monterrey, NL, Mexico