Where the world gathers for
plating, anodizing, & finishing Q&As since 1989
-----
Possible Dead Fish from Copper Sulfate
May 24, 2010
Hello, I have a friend who owns a Feed Store and he sold me a bag of Copper Crystals and he said that it works great for moss and algae and it would make my pond a crystal sulfate blue. But before I put any in my pond I google it to see. It says that too much would kill the fish. my pond is 90 x 90 x 90 x 90 and 15 ft. deep and I only put about a half of a glass and mix it as good as I could and I slung it into my pond. I also left my aerator on all night to help keep any oxygen flowing. but when I went to the pond to feed my Catfish and all the fingerling catfish babies nothing came to the surface. so now I'm wondering if my fish are on the bottom dead.
Terry Roberson
screen printing - Forney, Texas
---
May 26, 2010
Hi, Terry. It doesn't sound like an overdose. The fish may be sick on the bottom, but if dead they'd be on the top.

Regards,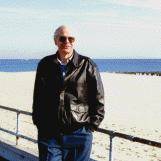 Ted Mooney
, P.E.
Striving to live Aloha
finishing.com - Pine Beach, New Jersey
---
May 27, 2010
Sir:

I have two lakes, one is 1/2 acre 14 ft deep, the other 1.5 acre 12 ft deep. Each has 12 to 24 inch long rainbow trout (100 in smaller lake and 300 in larger lake). Last summer when the temperature got to 78 °F in the water the fish would not eat. All the trout in the smaller lake died, none came to the surface. About half the trout in the bigger lake survived and are now 24 inches long. Sometimes dead fish do float to the surface, but usually not more than about 20% of the total dead (for rainbow trout).

The fish hatchery that I bought the trout from recommended copper to control moss. I decided not to use it. I am still considering a few sterile grass carp to eat the plant life. These guys get very large and can be caught using bow and arrow at night with a light to attract them. Somehow I just do not think copper is a good idea.

Regards,
Dr. Thomas H. Cook
Galvanizing Consultant - Hot Springs, South Dakota, USA
---
May 28, 2010
Oops, sounds like I'm spreading bad information. My assumption that fish always floated was due to the fact that I've never seen otherwise in my koi pond or my fish tanks as a kid. And when there is a big fish kill, the authorities seem to estimate the damage from the bodies washed onto the banks. But maybe they multiply the obvious fish kill by a factor; I am certainly no authority on floating fish :-)

Copper sulfate can definitely kill fish, but is safe in low doses, and seems to be the only tool against choke weed algae in areas where there is too much nutrient-rich runoff like New Jersey's ponds and small lakes. Our lake associations use drums of it, and sometimes floating harvesters to bale the algae up :-(

Regards,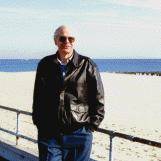 Ted Mooney
, P.E.
Striving to live Aloha
finishing.com - Pine Beach, New Jersey
---
May 28, 2010
Like everything else, it takes just the right amount. Too little does no good and too much causes harm.
Sounds to me that oxygen starvation could be the problem. The fish and game government folks might be able to help.
USEPA has a facility out west(possibly Corvallis) that does research on trout. You might try contacting them for research papers that could be applicable.
The facility in Duluth does similar work, but on other types of fish.
James Watts
- Navarre, Florida