Where the world gathers for
plating, anodizing, & finishing Q&As since 1989
-----
Dull, non-adherent 'patches' from acid copper electrolyte
May 24, 2010
We have an issue that neither our staff or those of the chemistry suppliers can identify, but it is beginning to cripple our production output!
We are using an acid copper to panel and pattern plate PCB's and we have what appears to be an intermittent problem that causes dull, brown-pink, non-adherent powdery deposits in the centre of large copper areas. It's almost like high CD burning, but in the lower CD areas! When it manifests itself you will also see powdery, fluffy deposits of copper in any plated through holes in the affected area. CD will be in the range of 15-30 ASF.
The copper baths check out fine analytically, and Hull cells give no indication of any issues with the additive levels. We have seen the same problem occur in copper baths from two different suppliers, so the fault must lie with our equipment or how we are operating the baths. We are rapidly running out of ideas, apart from ripping our rectifiers to pieces and changing all the diodes, in case they are breaking down.
Any thoughts or similar experiences would be welcome!
Trevor Barrett
PCB Manufacturer - Chelmsford, ESSEX, United Kingdom
---
May 26, 2010
Trevor,
Because you said the problem is intermittent, I would examine the rectifier later. There are a few things I would check out first. Take a few anodes out and make sure they don't have a grayish brown sludge - like buildup on them. If they do the bath needs carbon treatment. The film on the anodes should be a thin black film. Keep the chloride ion between 50 and 90 ppm. High chloride can lead to anode polarization. Make sure all of the photoresist is removed in the developing step. Keep your acid cleaner changed on a regular basis, as well as the acid dip. Have you set up a small plating cell (not a hull cell) in the lab trying to duplicate the problem? I use a liter beaker with a sample piece of board that has been through imaging and developing. Hope this helps you.
Mark Baker
process engineer - Malone, New York
---
May 28, 2010
Hi Trevor,

might be an idea to check as well that the contacts are in good conditions and area(s)well contacted.

Cheers
Dominik Michalek
- Melbourne, Australia
---
May 29, 2010
DEAR SIR, I WILL SUGGEST TO CHECK YOUR ANODES QUALITY AND QTY. OF PHOSPHOROUS IN THAT IT SHOULD BE .03 TO .06% .
CHECK YOUR ANODE BAGS AND THEIR POROSITY.
PROPER FILTRATION FILTER CARTRIDGE POROSITY.
IF EVERY THING IS OK I WILL SUGGEST TO DECANT YOUR SOLUTION.
REGARDS,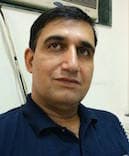 Ajay Raina
Ludhiana, Punjab, India