Where the world gathers for
plating, anodizing, & finishing Q&As since 1989
-----
Are dummy plates useful for removing copper from an electropolishing bath?
May 14, 2010
We electropolish stainless steel. We generally don't use copper racks, so copper build up in our phosphoric acid/sulfuric acid bath is not really a problem and we don't see copper build-up on our polished parts. However, I have seen old references about dummy plates being used to try to remove excess copper in the electropolishing bath.

Are dummy plates effective in an electropolishing bath? Is stainless steel the best material for the dummy plates? And is simple immersion plating effective with no current applied to remove copper? Additionally, if current is applied to facilitate the process should the dummy plates be hung on the anode or attached to the cathode?
Darwin Keichline
Electropolishing shop employee - Cheshire, Connecticut
---
May 20, 2010
Dear Darwin

Are dummy plates effective in an electropolishing bath?
Depending upon what you want to achieve.
For the removal of Cu it will work for sure, For the anodes you best use the same (dissolving) stainless steel. Simple immersion plating will not be effective, you have to apply current and the dummy plates should be attached to the cathode. Keep in mind that you will get spongy deposits which will fall of, best practice is to do the dummy plating in a separate cell as you don't want to have these metallic particles floating around in your working electrolyte. Use a corrugated cathode with sharp V-shapes as cathode and make sure you prevent metallic particles falling off from it, to pollute your electrolyte. Reading al this, you should consider yourself why you should want to dummy plate an electropolishing electrolyte at all, unless you are plagued by immersion deposits.......

Best regards,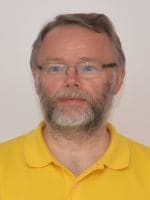 Harry van der Zanden
- Budapest, Hungary
---
First of two simultaneous responses -- May 20, 2010

Harry,
Thanks for the perspective. I don't think dummy plating is required in our bath since we haven't seen copper on our parts and analysis has not indicated high copper. I did a temperature test in the bath with a thermometer in a stainless shield. I purposely suspended the thermometer in the bath for a few minutes and the shield became beautifully coated with copper. The copper did not come off very readily.
There are some old dummy plates here as you described that I have never used. They seem to have a thin rough scale that I would not want in the bath. Even if I cleaned them and used them it would seem to be a lot of work to remove the copper from them.
I'm not inclined to perform a procedure that is not needed.

Darwin
Darwin Keichline
- Cheshire, Connecticut
---
Second of two simultaneous responses -- May 21, 2010

Excess copper can be removed from an electropolishing solution by dummying it out onto a cathode. However, if you use a soluble anode, you will build up other metals in the bath; this is OK if you use the same metal as is being polished, but if you use something else, you run the risk of contaminating the bath with other metals. Either way, you will be shortening the life expectancy of the bath. If you use insoluble anodes, you will discharge oxygen and will need to check the bath composition and performance before using it again.
I would recommend a low current plate out, namely do it overnight at a low cathodic current density

Trevor Crichton
R&D practical scientist
Chesham, Bucks, UK