Where the world gathers for
plating, anodizing, & finishing Q&As since 1989
-----
Zinc plating case hardened steel
May 12, 2010
I need to zinc plate case hardened steel, but the hydrochloric pickle won't remove the scale.
How do I get it off?
Chris Burgess
Jobbing shop owner - Brisbane, Queensland, Australia
---
First of three simultaneous responses -- May 14, 2010

Dear Chris Burgess,
Removal of Heat treatment scales in HCl is very difficult; if the part are very big, better you do the blasting or if the parts are tiny/very small do the vibro polishing with suitable media, keeping long time in Acid bath is not advisable, hydrogen will penetrate inside, after removal of scales in vibro or blasting also use the acid inhibitor (not fume inhibitor) in the acid bath. if you are select the blasting, please reconfirm the case depth after plating.
Kannan Booopathi
- Salem, Tamil Nadu, India
---
Second of three simultaneous responses -- May 15, 2010

Dear Chris,

I think just Hydrochloric Acid pickling is not strong enough to remove the stubborn scale.

In my country, I use to offer Degreasing,Anodic Cleaning +Descaler Agent(1), Acid Pickling + Pickling accelerator additive,Anodic Cleaning+Descaler Agent(2)+Acid dip then go for Zinc plating(either Acid or alkaline zinc/zincate).
Or another option:
Degreasing+Anodic Cleaning(1),Cathodic Acid Pickling+Anodic Cleaning+Acid Dip, then go for Zinc plating.

Hope that you can try and see what will happen.

Good luck.

Best regards,
Tony Chandra
- Jakarta, Indonesia
---
Third of three simultaneous responses -- May 16, 2010

No stronger acids please! Use a shot blast or vibro method to remove the scale.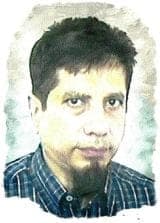 Khozem Vahaanwala
Saify Ind

Bengaluru, Karnataka, India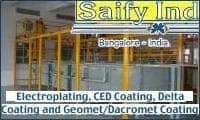 ---
September 23, 2010
I am interested to learn about nickel plating process on hardened steel parts. Thanks in advance who is able to let me know.
Pedro Pinho
plating shop employee - portugal