Where the world gathers for
plating, anodizing, & finishing Q&As since 1989
-----
Is galvanic reaction casing powder coat to bubble on aluminum parts
May 12, 2010
Hi,
We built a railing for a customer in Florida near very near the coast. The powder coat is blistering and we worry that Galvanic Corrosion is the culprit. The railing is made from 6061 Alum (solid rect. bars 1/2"x2" and 3/4"x2"). It is a cable railing (I.e> uses horizontal strands of 316 cable for balusters). The powder coating was done by a professional powder coating firm. They used an epoxy primer(not sure if it was Zinc rich or not) and a polyester top coat. I spoke with the powder coat supplier and they said that mill finish aluminum needs to be deoxidized. I am not sure my powder coater does this or if it is contributing to the problem? It is possible/likely that abrasion from the cable has caused the powder coat to wear through to base metal and there is contact between the 1/8" dia. cable strands and the edge of the holes going through the post. Does any one feel this contact would be enough to cause the paint to bubble around the cable holes? Its only been there for 1.5 years.

Thanks in advance to anyone who provides feedback.
Dan White
Fabricator - New York
---
June 5, 2010
The problem you describe is very likely to be the result of inadequate pre-treatment.
6000 series Al alloys are generally produced for extrusions and are quite suitable for powder coating.
Architectural aluminium products should have a chemical conversion pre-treatment applied prior to powder coating.
The best is Chromate conversion. There are OHS&E issues with Hexavalent chrome however. The quandary is that there does not appear to have been developed a similar performance alternative. Chromate conversion coatings have a "self healing" property. If they are scratched in service, the chromate film will re-convert.
This is particularly important with Aluminium.
The products of corrosion of Aluminium occupy a volume of ~240 times the volume of the eroded metal.
That is why you have the blistering. The Powder film is being exploded away from the substrate. It is certainly not a good idea to use a Zinc rich epoxy prime as Aluminium sits higher on the reactivity series of metals than does Zinc. It would seem wiser to properly pretreat the base metal then protect the holes of the vertical members from abrasion (maybe plastic inserts).
Hope this helps.
Bill Doherty
trainer - Newcastle NSW Australia
---
June 10, 2010
I prescribe to everything that Bill has stated. However, there are the phosphate options... zirconium being one of the best. You could also evaluate iron phos and another option would be a waterborne primer. Unfortunately, our W/B primer is still not available in the USA.
Terry
UK
On vacation in sunny Bulgaria
Terry Hickling
Birmingham, United Kingdom
---
June 11, 2010
Terry,
With respect, I do not see how an Iron Phosphate could assist.
I have seen this promoted many times, usually with a good dose of Fluoride added.
I have not seen any success and humbly suggest that the Fluoride addition may promote HF in the bath as an etchant only. I cannot see how Iron Phosphate crystals could either grow on an Aluminium substrate or even if they could how they could provide galvanic protection.
The Galvanic series being in reverse for these elements?
I would be very interested to hear more about the Zirconium option.
Can you please elaborate on this.
Bill Doherty
Trainer - Newcastle, NSW, Australia
---
June 11, 2010
Hi Bill,
As I stated many times in the past I am not an expert on pretreatment and only offer some points that may be worthy of evaluation. I have never been a great advocate of iron for aluminium or mild steel but some of our clients do use it in preference to the unfriendly zinc counter part. You may have to look up zirconium as I am on vacation and do not have access to my files. However, I do recall the agent for this product stated to one client that it was OK for mixed metals... aluminium items and those items using mild steel. Unfortunately, what I observed was very bad flash rusting on the MS items. However, the client was very happy using it on alum as it produced the results he required and was stated to be environmentally friendly. Had a e-mail from my labs in the UK stating that a potential client who was having problems with passing impact requirements had tried five suppliers of etch primer over his aluminium components... none of these worked but our W/B primer proved successful. It should also give him 1000 hrs ASTM B117 [affil. link] .
Terry
On vacation in sunny Bulgaria
Terry Hickling
Birmingham, United Kingdom
---
June 19, 2010
Dear Sir


The seaside protection of Aluminum profiles is one of the most difficult.what I do when I have to powder coat such profiles.First of all the mechanical treatment like drilling, cutting, bending should be finished after we grind the profiles in order to remove the aluminum oxide from the surface and imperfections from the extrusion dies after that we clean the profiles with an acid cleaner and give to them a yellow chrome conversion coating and after we powder coat with a super durable powder or teflon powder.There is an alternative treatment instead of conversion coating to anodise with 7 to 10 microns in H2SO4
25 °C for big porous rinsing in bicarbonate water to get rid of H2SO4 and post sealing in 93 °C water containing potassium dichromate and after powder coating.

with my best regards
Lampros Kottoros
- St. John Rentis GREECE
---
June 27, 2010
I think it would be important to know if the problem is caused by the wire line or not. Why attempt to correct a fictitious problem if none exists?

That being said, there has been some controversy that "some" iron does apply itself to aluminium. Even if it does not, you will help deoxidize the substrate. I have even run aluminium through alkaline pretreatments to deoxidize the substrate at a quick pace and had very good results. Yes I know it can cause smutting, however, if run quickly, some residue smut will not cause problems. The largest drawback of running through alkaline cleaners is that the process must be controlled or you will have serious problems. You cannot simply walk away from the process and let it run. The pretreatment needs to be monitored and the pretreatment shut down if there is a line stoppage etcetera. As the parts come out of your pretreatment, you will be able to see that they are deoxidized and when run optimally, very clean and etched, which will outperform any topcoat over raw aluminium.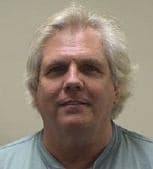 Bob Utech
Benson, Minnesota