topic 5598
Making Nickel-Bonded Diamond Abrasive
(2000)
I am in need of a process description for creating nickel bonded diamond coated cylindrical drums 1/2" in dia. ~ 2" in length. I am familiar with the nickel plating process in theory but what technique or process is used to deposit & adhere the diamond abrasive to the copper cylinder surface prior to plating? What thickness of nickel would be required? The diamond abrasives used would be 325 grit & 3000 grit.
Charles Smyder
- Gainesville, Florida
---
(2000)
This is knowledge that is pretty closely guarded and has been the subject of quite a bit of patent litigation. You might want to start with a patent search, or by talking to a licensor of such technology before you get too vested.
But the diamonds are not bonded to the copper. Rather the diamonds are in a slurry in the nickel plating tank and they co-deposit with the nickel. How that slurry is maintained (thixotropic agents, agitation systems) is probably where you can encounter patent troubles. Good luck.
Ted Mooney, P.E.
finishing.com
Pine Beach, New Jersey
---
(2000)
The codeposition of diamonds with nickel electroplate has been done for the dental industry for decades. Also, it has been done for core drills and other items.
Ted Mooney's reply of patent litigation would make me cautious regarding intellectual property rights. I would contact someone who is currently doing this, and perhaps they might shed some light on how to do it. Or - even better, maybe they would do it for you.
Sincerely, Ed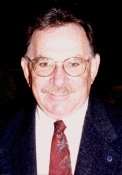 Ed Budman
- Pennsylvania


This public forum has 60,000 threads. If you have a question in mind which seems off topic to this thread, you might prefer to Search the Site