topic 5514
Polishing Process and Equipment for Bronze Bells to 6 Tons
(2000)
I'm assisting a bell foundry in Russia that's currently bronze casting up to 12,000 pounds. The exterior finish is satisfactory but obtained using small, electric hand tools, compounds from the aircraft industry, and lots of time and sweat (there are smooth areas and areas with intricate, raised designs). The interiors of the bells are only being ground. Can you outline a process to follow and equipment that would cut down the time currently invested? I have seen a simple piece of equipment referred to as a "swing arm polisher" that looks like a step in the right direction: metal 6' housing with a shaft running through it (bearings at each end), electric motor at one end and polishing wheel (12" is what I saw) at the other, suspended from a balancing point by a chain-fall. I'm wide open to your suggestions on processes and supply sources, equipment design considerations and manufacturers. Thanks.
Gary A Liddle
- North Bend, Oregon, USA
---
(2000)
The item you are looking for, I believe is called a flexible shaft grinder. It is composed of an electric motor to which is attached a flexible shaft. Inside that flexible shaft is a drive shaft that ends in a device that bolts a grinding wheel to it. The whole motor is usually bolted onto a dolly with wheels on it.
I suggest that you contact suppliers of polishing and grinding supplies for further information. Just ask for a flexible shaft grinder.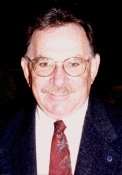 Ed Budman
- Pennsylvania
---
(2000)
Gary
I've watched the progress of your problem but have not responded because it is not an easy solution. Seeing the last answer, I can tell you this. If you have any volume polishing to be done, hand held mechanical methods are good, but slow. There are robotic systems that are very effective, but very costly. I'm not sure of your cost figures; therefore, to advise you to look at this type of system is questionable. I do know of a company around Stroudsburg, PA. that uses robotics very effectively for big stuff, but there is relatively little weight involved.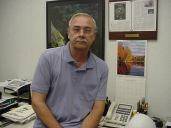 AF Kenton
Hatboro, Pennsylvania
---
(2000)
I've had a great first experience chatting with finishing experts in response to my inquiry "Polishing process and equipment for bronze bells to 6 tons" in the Mechanical Prep section of your chat room.
But I just haven't received a lead on the swing arm polisher. Maybe people would recognize it but just don't know it by "swing arm polisher". Please let me know. And thanks for the opportunity to use your chat room.
Here is a scanned photo: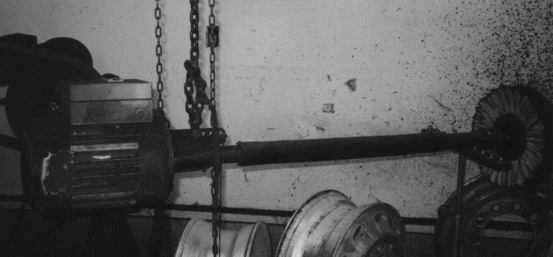 Gary A Liddle
- North Bend, Oregon, USA
---
(2002)
Gary,
I am not sure what you are looking to do, but will do my best to give you some information. We have had bells sand blasted with glass instead of sand to remove the patina. A recent discovery from a job done in NJ is to sand blast using baking soda. If you are looking to smooth rough surfaces for cosmetic reasons, I would caution you, especially when removing metal from the inside diameter. Removing metal may easily change the tuning or the bells timbre.
Scott J. Edgell
- Sellersville, Pennsylvania
---
(2004)
I Believe that the Flexible Shaft Grinder is the most Ideal and best solution for the same.
Saikumar Iyer
- Bombay, India


This public forum has 60,000 threads. If you have a question in mind which seems off topic to this thread, you might prefer to Search the Site