Live! From beautiful Pine Beach New Jersey: Welcome to the world's most popular metal finishing website
topic 54918
Robotic slot finishing with abrasive cords
April 26, 2010
On a robotic finishing application, we have to finish some slots to break the sharp edges (and remove very small secondary burrs). Unfortunately the access to theses slots is very limited so we can not finish it with brushes. Manually the operator use some Mitchell another way to finish slots with small clearance in front of the slot (0.25 in).
Frank Arrien
industrial robotics finishing - Montreal, Qc, Canada
---
May 9, 2010
There are a number of technologies that may work to remove the burrs; however, you did not provide enough info to make a recommendation. What material are you working, how big is the part, what volume?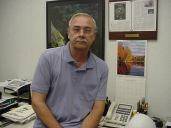 AF Kenton
Hatboro, Pennsylvania
---
May 14, 2010
We offer a service called cryogenic deburring. We freeze the part to protect the surface finish and critical tolerances. At the same time we blast the part with media sized from 0.006" to 0.060" depending on the part. This process is easily able to get inside small slots, recessed holes and other hard to reach places.

It may be a process you want to look into.
Robin Rhodes




Worcester, Massachusetts


If you have a question in mind which seems off topic, please Search the Site