Where the world gathers for
plating, anodizing, & finishing Q&As since 1989
-----
Surface roughness after hard chrome plating

Q. Hello sir,
we are doing Hard-chrome plating in ID. So please let me know what is the Ra value after 50 micron plating ?


Ashok Singh Panwar
- Jodhpur (Rajasthan) India
June 26, 2023
A. Hi Ashok.
I think the only answer I can offer is "greater than it was before plating".
Luck & Regards,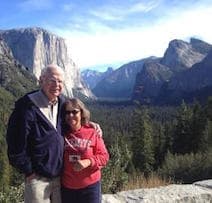 Ted Mooney, P.E. RET
Striving to live Aloha
finishing.com - Pine Beach, New Jersey



---
---
↓ Closely related postings, oldest first ↓
---
---
Q. Dear Sir

We are manufacturing cylinder sleeves and do internal hard chrome electroplating.

What are the parameters that can be controlled, to reduce reworking during the process. we are controlling current, bath temperature and proper cleaning of workpiece.

Please help, what could be the other parameters that can be controlled?
Mohsin Siddiqui
product engineer - Karachi, Pakistan
March 5, 2008
A. The best way is what you are currently doing and then use a conforming anode for each part. The anode of my choice was lead with tin and a small amount of silver. We used tire weights as required to harden the mat. We cast the mat in a web or waffle pattern, bent it to shape (within 24 hours) and lead burned it together. We tweaked the anode as required by removing lead from the top and bottom or by adding lead as required. The top and bottom are high current density areas, so the anode needs to be further away (less) for the ends.

The anodes get "tired" after some use and slow down. We just melted them down and recast the mat.

ID plating generates trivalent chrome. Porous pot technology really helps control it. High current dummy--big anode, small cathode and very high current will convert trivalent to hexavalent, but it is wasteful.
James Watts
- Navarre, Florida
Q. Dear Sir/Madam

We undergo OD Hardchrome electroplating for piston rods.

We are facing problem in surface finish of rod, According to the process we go for three stage grinding and maintain its surface finish to 0.4 Rz, than it goes to plating, but after plating the surface finish becomes 1.2 ~ 3 Rz.

Please suggest what could be the reasons for that.
Mohsin Siddiqui
[returning]
- Karachi, Pakistan
A. On this side of the big pond, we use Ra. It appears that Rz actually has 3 different definitions which makes conversion difficult.
Chrome plating will always have a a rougher surface than what you started with, but yours seems to be extreme.

1st, I will guess that the grinding operation is slightly smearing the metal on the surface that is being unsmeared or opened up in the cleaning/etch cycle. Since Rz does not exclude large outlying measurements, it will not take much to increase the measured valley and also add some raised vertical measurements. These will become high current density areas and plate several times faster than the surrounding area, so a tiny "hill" can become a mountain.

2nd, you may have grinding "dust" embedded in your parent metal which will become a high current density spot and generate a mountain.

3rd, you may have some very fine dust floating around in your tank. Normally, this will settle but since the specific gravity of chrome plating solution is rather high, some will float. Normally this leads to shelf roughness or roughness on the top of the part as it is racked--BUT-- it can also plate out on the sides.

I would take 3-4 parts off of the rack after the cleaning and etch cycle (premeasure the roughness) and measure in nearly the same area. This will give you some clue if you have a smeared part. Any increase in roughness will be increased by the plating. You may need to change the grit or the resin in your wheel and possibly the feeds and speeds.

Consider filtering the cold solution and see if this has any effect on the roughness of the plated part.
James Watts
- Navarre, Florida
---
---
Q. Dear sir

Can you please suggest grinding wheels (grit sizes) based on three stage grinding.

This will definetly help us improving surface finish, Also should we go for polishing after electroplating?

Please help
Mohsin Siddiqui
[returning]
- Karachi, Pakistan
March 13, 2008
A. Look on web sites like Norton and similar companies for grinding wheel suggestions. They are the professionals.

James Watts




- Navarre, Florida






A. Hard chrome plating of bores is slightly harder than exterior plating , it seems you are doing everything correctly; if you have the correct current and temperature and conforming anode, it should be okay ... what exactly is the problem you have?

Depending on the size, I would plate at 2 amps/sq.in. (should plate @.001" per hour ) ... and have an airline below the part to allow the solution to be constantly changing through the part.

Could you let us know the exact problem you have and give more details how you are processing the parts. Thanks,

Jay Smith




- Essex, UK





Q. Dear Jay from Essex,
The actual problem we are facing is the surface finish; we are not obtaining the required surface finish.

We undergo three stage grinding of wheels grit size 80, 120/150, 700 respectively on three stages on outer surface of rod, we receive 0.5 Rz of surface roughness, than we go to electroplating and receive surface roughness of 1 - 1.2 Rz, which is very high.

Is there any standard of surface roughness after hardchrome electroplating so that it will help us to improve our electroplating process parameters to control surface roughness?

Please help
Mohsin siddiqui
[returning]
- Karachi, Pakistan
March 19, 2008
---
---
Multiple threads were merged: please forgive repetition, chronology errors, or disrespect towards other postings [they weren't on the same page] :-)
---
---
Sirs,

We are doing hard chrome plating (15 to 20 microns thickness) after an electropolishing process on our bearing component.

We are able to achieve surface finish (Rt) of 0.50 microns before plating process that is in the substrate.

My question:
1. Will the achieved substrate surface finish (Rt) increase or decrease after hard chrome plating?

2. Mentioned surface finish Rt is the total roughness in the measured surface before plating. After hard chrome plating, the same surface will be coated to 15 to 20 microns. Will the surface finish Rt - 0.5 microns will be filled by the hard chrome plating thickness of 15 to 20 microns.

If the chrome fills the substrates surface, does the surface roughness depends only on the chrome structure.

Thanks & regards
Arun Montee ja
employee - Ahmedabad, India
April 19, 2010
A. Hi Arun.
Chrome plating will increase the surface roughness, not decrease it.

We should not picture electroplating as if it were done in a bath of molten material which might flow into depressions and smooth out surface irregularities ... it is pretty much the opposite :-)

It is better to picture electroplating as an electrochemical process which proceeds an atom at a time, and where, because of the tendency of electricity to take the path of least resistance, those atoms are more likely to form on asperities than in depressions, roughening the surface rather than smoothing it :-) Luck & Regards,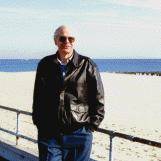 Ted Mooney, P.E.
Striving to live Aloha
finishing.com - Pine Beach, New Jersey



---