Live! From beautiful Pine Beach New Jersey: Welcome to the world's most popular metal finishing website
topic 54837
Testing "Distilled water" for its "purity"
April 18, 2010
I am interested in testing store-bought "distilled water", that it is truly distilled and not just labeled as such.
From the various discussions above, I think I understand the concepts involved:
- the lower the mineral content in water,
... the lesser the conductivity,
... the lower the voltage pass-through
- distilled water by definition has had (virtually) all mineral content removed by virtue of the steaming-cooling process leaving the minerals behind for sake of the cooling condensation step
- distilled water, then being a poor conductor, will not "allow" enough electricity
vlotage to pass through it to power a light bulb (/device)

My concern is that (the questionable) "distilled water" may have had some of the mineral content removed - enough to keep the water conductivity low enough to fail to commute the electrons and thus fail to 'power' a device - but because the process this water was put through - if any - to call it "distilled" was insufficient to remove the minerals and make it truly distilled water.

Perhaps I may be looking for a chemical test of some kind?
Dan Smith
hobbyist - Santa Maria, California
---
First of three simultaneous responses -- April 20, 2010
There are many of grades of distilled water. Distilled in low grade stainless is not the same as distilled in good glass. Double distilled has less impurities than plain distilled and triple distilled in high quality glass is very pure.
Exposure to air will allow carbon dioxide to dissolve in the water which will raise the conductivity, i.e., pass slightly more electricity.
So, there is no finite answer.
Fractional distillation is many times more pure than plain distillation.
James Watts
- Navarre, Florida
---
Second of three simultaneous responses -- April 21, 2010
Conductivity meters are cheap if you want to keep one at the house to check the bottled water before you drink it. I hear "Sierra Springs" is the best brand.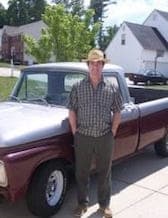 Sheldon Taylor
supply chain electronics
Wake Forest, North Carolina
---
Third of three simultaneous responses -- April 21, 2010
I once played around with making colloidal silver, electrolytically, and, for safety's sake, the purity of the distilled water used was important. I used silver wire electrodes, a 9V battery, and rigged up a small milliammeter in series. The solution was only distilled water and the beaker and everything else was very clean. When using the purist distilled water, the initial current flow was essentially zero. I experimented with a number of brands and the best, by far, was the more expensive one from Walgreens. At the time, it cost about $1.50/gallon. They also sell a cheaper one that wasn't as pure. Also, if you go to the colloidal silver sites, they recommend the Walgreen brand as being the purest.
Chris Owen
- Nevada, Missouri, USA


If you have a question in mind which seems off topic, please Search the Site